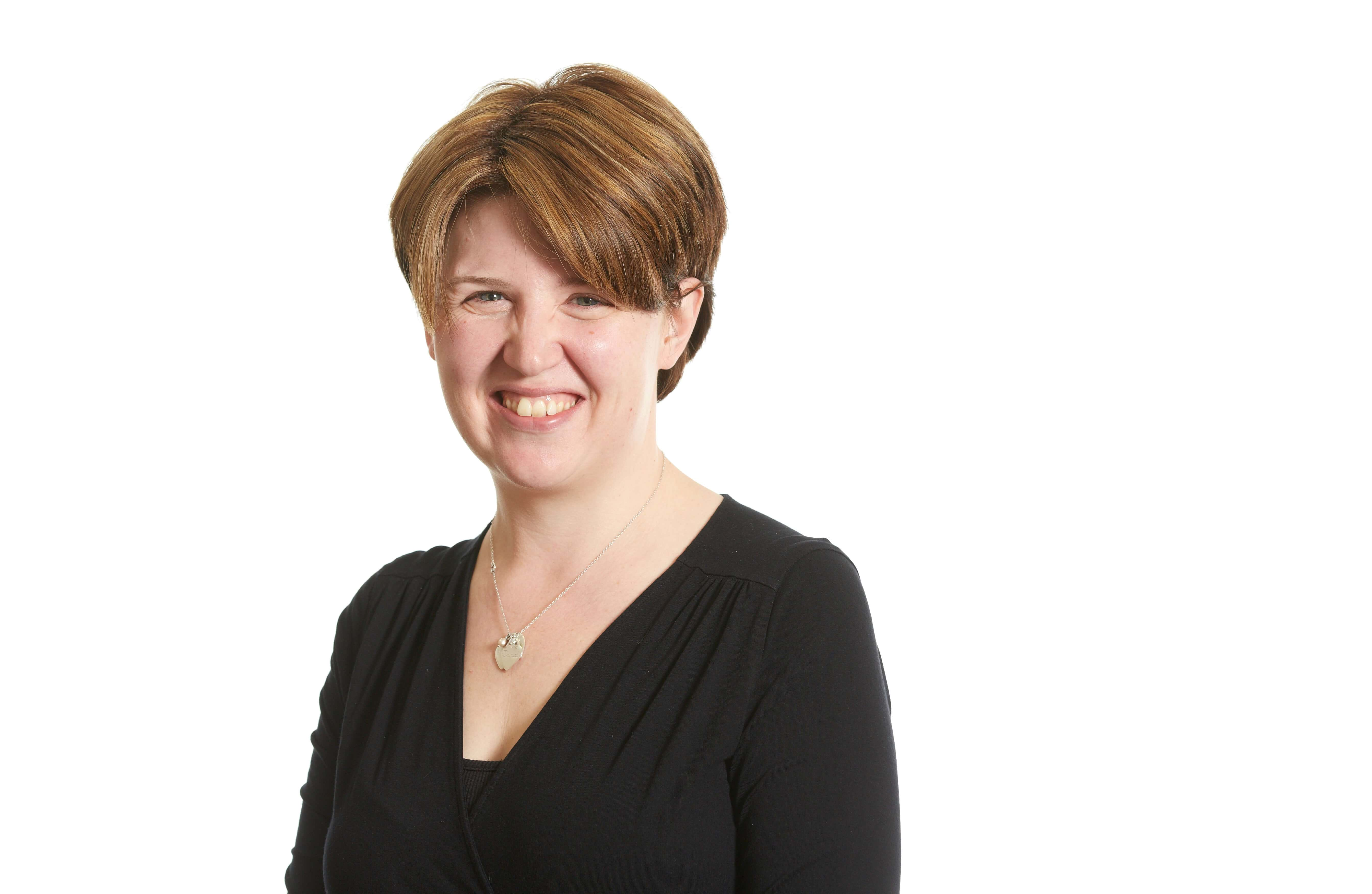 Helen Tomlin
Specialist Asbestos Solicitor
Leeds
Based in Thompsons Solicitors' Leeds centre, Helen is identified by the Association of Personal Injury Lawyers (APIL) as one of only a very limited number of specialist asbestos litigators in the Yorkshire area. After qualifying as a solicitor in 2004, Helen has specialised in asbestos claims since 2006.
Helen is known for her commitment to achieving justice for her clients. She works in close association with local groups including Mesothelioma Support Yorkshire; Sheffield and Rotherham Asbestos Group and Derbyshire Asbestos Support Trust to ensure that clients in her care are given expert guidance on their entitlement to benefits among other issues. Helen also supports the Forum of Asbestos Victim Support Groups, backing their campaigns to enhance the rights of those suffering from asbestos-related diseases in the face of attacks from insurance companies and government ministers.
Helen is proactive in supporting leading mesothelioma charities - including Mesothelioma UK and the June Hancock Mesothelioma Research Fund. She helps to raise awareness of the invaluable help available from these organisations to sufferers and their loved ones, and to support their efforts to increase the amount of research into new treatments for the disease.
Helen begins every case by visiting her clients at home, so she can learn about their employment history and their illness in a non-threatening, relaxed environment. She deals with all her clients in a kind, sympathetic and professional manner. Helen uses her experience and expertise to identify where and when the client had been exposed to asbestos in order to construct a case against former employers.
Helen is able to help clients even where the companies concerned are no longer in existence. Helen is able to trace such employers and their insurance companies, and make claims to the Diffuse Mesothelioma Payment Scheme, a fund for the victims of mesothelioma who are unable to obtain damages from their employers or their insurers.
Over her years of involvement with asbestos sufferers and their families, Helen has acquired the skills and depth of experience necessary to obtain compensation for people in even the most complicated cases.
Away from work, Helen is learning to tap dance. She has three school age children and acts as their "taxi driver and PA."
CASE EXPERIENCE
Here you will find a small sample of some of the clients Helen has helped from Yorkshire and Humberside:
Helen secured substantial compensation for a widow from Leeds, who was suffering from Alzheimer's. The deceased had been providing 24-hour care for his wife which his family had sought – with considerable difficulty - to continue. Helen secured costs from the defendant to pay for full time professional care which gave the family the sure knowledge that the old lady was being properly looked after. The total amount awarded to the family was £300,000.
Gerry Atkinson died from mesothelioma many years after being exposed to asbestos dust and fibres while working for British Rail at its Carriageworks in York and later for Shepherd Construction at the University of York. Gerry left a wife, two adult children, and a grandson whom he adored. The damages secured by Helen meant his widow was financially secure and his family were able to reimburse St Leonards, the local hospice, for the wonderful care it provided.
A railway apprentice from Doncaster was exposed to asbestos at the town's carriage works in the 1980s long after its dangers had become apparent. Many years later he contracted mesothelioma. Part of the agreement secured by Helen includes future payments for the immunotherapy treatment recommended by a specialist which was not available on the National Health Service. The total award was £575,000 in addition to the private treatment costs for as long as required.
PROFESSIONAL MEMBERSHIP
Helen is accredited as an occupational disease specialist and asbestos disease specialist by the Association of Personal Injury Lawyers.
TESTIMONIALS
"I was very pleased with the service I received from Thompsons, my Solicitor was Helen Tomlin and she was very kind and thoughtful throughout both to me and my family. She helped me to settle an insurance claim after my husband died from a cancer caused by asbestos thank you so much Helen."
 "Thank you to you and your team for all the hard work and patience while making my claim for compensation. My daughters and I will be forever grateful. Do take care and carry on the good work."
"Thanking you very much for your explaining letter. You have seem to have made everything very clear to me and I thank you very much for taking the trouble for doing that."