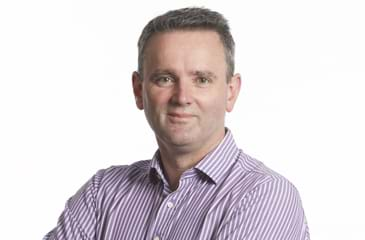 Steve Fitzwalter
Specialist Asbestos Solicitor
Birmingham
Steve is a specialist asbestos solicitor based in Thompsons' Birmingham office, specialising in helping people who have been diagnosed with asbestos related diseases and other occupational illnesses to make compensation claims.
He has assisted people from a wide range of different employment backgrounds to make asbestos compensation claims including factory workers, office workers, shipyard workers, power station workers and railway workers.
As the average life expectancy for a mesothelioma victim is less than a year from the date of diagnosis, it is very important to have a skilled and experienced solicitor like Steve to deal with the case.
He always pursues these claims vigorously and strives to settle them as quickly as possible for clients.
Successful asbestos claims
Below, you will find just a small selection of the asbestos claims Steve has dealt with at Thompsons Solicitors.
Exposure to asbestos in merchant navy
A Derby-based client in his 60s who had been exposed to asbestos when working in the merchant navy in the 1960s and early 1970s approached Steve about his mesothelioma claim. Within four months of receiving his instructions, Steve had recovered £275,000 for his client to cover the cost of private medical treatment and hospice care.
Mesothelioma compensation claim
A 60 year old man was diagnosed with mesothelioma, having been negligently exposed to asbestos by a well-known company based in Derby. The defendant's insurers initially refused to admit liability or settle the claim so Steve issued court proceedings. The insurers then admitted liability and settled the claim before the case was heard in court. Steve recovered over a quarter of a million pounds for his client.
Asbestos-related lung cancer
Steve's client in this case had been diagnosed with terminal lung cancer. It was a difficult case, though, as the client was not suffering from asbestosis which is normally an indicator that the lung cancer is asbestos-related. Steve succeeded, however, in proving that it was caused by asbestos. As his former employers had already admitted to negligently exposing him to asbestos many years before, Steve was able to recover compensation of £100,000 for the client's wife after his death.
Professional membership
Steve is accredited as a senior litigator for The Association of Personal Injury Lawyers.
Legal 500
Thompsons Solicitors LLP is rated a first tier firm by the Legal 500 for its personal injury work in the East Midlands.