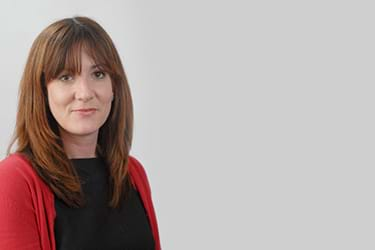 Madeleine Pinschof
Senior Medical Negligence Solicitor
Bristol
Madeleine is a senior 
medical negligence
 solicitor based in Thompsons'
Bristol office
.
She specialises in a wide variety of medical negligence claims with particular expertise in amputation, cauda equina syndrome (compression of spinal nerve roots), orthopaedic claims and gynaecological/urological and maternal birth injury errors. She is also experienced in cases involving a delayed cancer diagnosis.
Madeleine is known for recovering the maximum amount of compensation possible for her clients. In its annual guide for 2015 and 2016, the prestigious Legal 500 directory of global law firms listed Madeleine as "popular with clients'' and noted her as "intelligent, efficient and likeable".
Madeleine is a member of the Law Society's clinical negligence panel and a member of the Association of Personal Injury Lawyers. She is also a Trustee for Cerebral Palsy Plus, a Bristol-based charity supporting individuals with cerebral palsy and their families.

Madeleine's Case Experience
Failure to Diagnose a Wrist Fracture
By the time a fracture on Madeleine's client's scaphoid bone was spotted (the GP failed to send him for X-rays), the wrist had already undergone mild degenerative change. As a result, her client had to undergo a complicated operation and will require further surgery running the risk that his wrist may end up fused into position. He will continue to have pain and wrist movement will be restricted. Madeleine obtained damages of £90,000 for her client after issuing court proceedings.


Surgery to Wrist Without Consent
Following a fracture of the radial bone in the right wrist of Madeleine's client, the surgeon used a locking plate and screws (and not the K wire to which she had consented) which caused nerve damage to the wrist. After further surgery, her client still suffers from numbness, cold intolerance and reduced function in her right hand. Her grip strength is severely reduced and her hand is permanently scarred. Madeleine negotiated a settlement of £145,000 with the hospital.


Shoulder Dislocation
Two different hospitals repeatedly failed to diagnose a posterior dislocation of this client's left shoulder despite them being an inpatient and an outpatient at two different hospitals with the same trust. Because his condition was not correctly diagnosed, he will have to have complex surgery which is likely to leave him with restricted movement, limiting his ability to work. Madeleine negotiated a settlement of £40,000 for her client.


Wrong Fallopian Tube Removed
During surgery to remove the fallopian tube, which was thought to contain an ectopic pregnancy, it transpired that the wrong one had been removed and the client had to have a further operation. Although the consultant was able to retain this tube, Madeleine reached a settlement of £40,000 on behalf of her 21-year-old client, on the basis of a medical report which said that she would probably need IVF in order to conceive in the future.


Spinal Surgery Error
Following an operation, it transpired that the surgeon had operated on the wrong side of Madeleine's client's back. He had to wait a further seven painful months for the operation to be repeated but once the hospital conceded it was liable Madeleine was able to negotiate a settlement of £8,100 with them.

Delayed diagnosis of acute myeloid leukaemia
As a result of mistakes in pathology reporting, Madeleine's client received a delayed diagnosis of leukaemia which caused her death in a very short period of time. Had she been diagnosed sooner she would have survived and been able to continue her teaching career. Her husband pursued a claim for her estate and a settlement was agreed at a joint settlement meeting. This resulted in damages of £225,000 which included a claim for lost income until her retirement.


 Client Testimonials
"Thank you for agreeing to take on the case. Thank you for persevering despite the complexities. Thank you for understanding and dealing with my frustrations along the way. I needed someone to help be my voice and you did that for me."


"Thank you very much for all your help in pursuing my case. I felt that you were always sympathetic and dealt with matters in a very sensitive way, which really helped me in discussing a very personal issue."