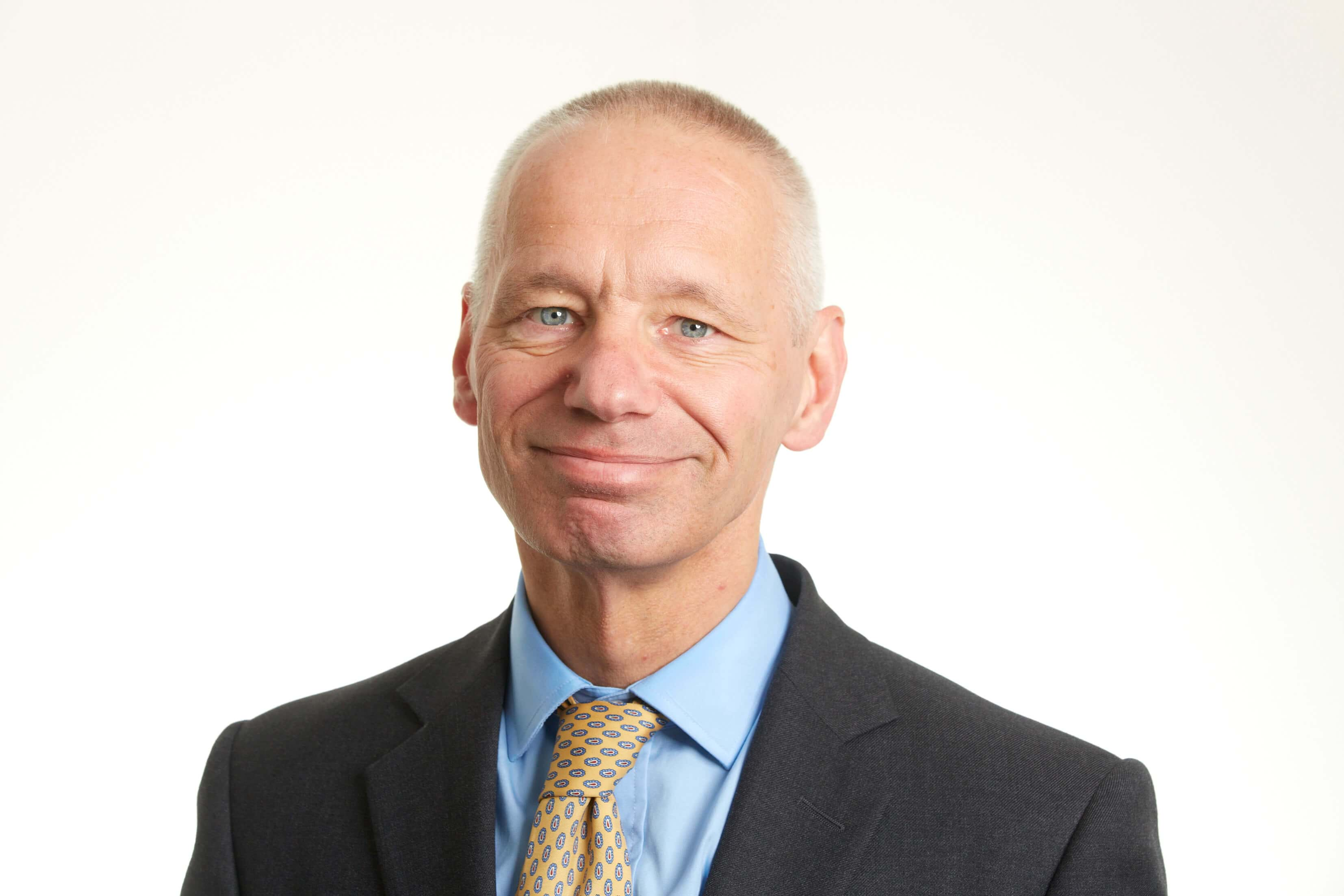 Matthew Tollitt
Head of Serious Injury Team in the North West
North West England, North Wales
A highly experienced and dedicated lawyer, Matthew Tollitt heads up Thompsons Solicitors' team of serious injury solicitors, covering North West England and North Wales. Matthew operates from Thompsons' offices in Liverpool and Manchester, but travels widely throughout the region and elsewhere.
Matthew has been a personal injury specialist at Thompsons for 30 years, having qualified at the firm. He is heavily involved in cases where life-threatening and life-changing injuries have been sustained. Compensation figures for clients can amount to millions of pounds, and he attempts to ensure that such payments are maximised. Often, people have been the victim of multiple injuries, sometimes with the loss of limbs. Occasionally, the cases involve serious brain trauma and spinal injuries.
Matthew says that Thompsons has exactly the right approach in only acting for those who have sustained injury or suffered mistreatment. He points out that Thompsons never represents employers or insurance companies: "Its dedication to tackling injustice makes it different to other firms specialising in personal injury cases," he says.
Matthew's overriding aim is to enable clients to live as normal a life as possible, given the fact that some have sustained extremely serious injuries. Matthew attempts to ensure that clients who have been severely disabled can remain in their own homes with their families and, where possible, work and remain active.
He points out that, without professional legal help, the victims of injury can be faced with overwhelming, if not insurmountable, opposition from employers, insurance companies and state-run organisations with huge budgets.
Defendants rarely accept responsibility and, even when they do, they will put obstacles in the way of the legal process in an attempt to delay a satisfactory outcome for claimants. Such a cynical approach compounds the injury suffered, says Matthew.
Matthew goes out of his way to support clients at a time when they and their families are inevitably undergoing huge amounts of stress. "I always assure my clients that I am on their side, will fight as hard as I can for them, and make the process as painless as possible. I know how life shattering a serious injury can be for clients and their families," he says.
Although involving a great deal of travel, Matthew tries to make himself available to clients throughout his patch, which extends from Cumbria to Cheshire, and from Lincolnshire to North Wales. He believes it is important to explain the law in clear, plain language, so that clients can make informed choices about their options.
Even though most of his cases involve extremely serious injuries which lead to compensation in hundreds of thousands or even millions of pounds, Matthew always makes the best possible case for the client, whatever the amount of compensation involved.
Because of his experience, Matthew is able to secure the services of some of the country's top barristers and most respected specialists in finance, medicine and other fields of expertise.
Matthew believes in reaching settlements for clients when that is in their best interests. He will work with defendants to reach a reasonable agreement, provided there is goodwill on their part.
In his spare time he is a keen runner – although he admits to having started late. Matthew completed the London Marathon in 2016 and, despite vowing never to take part in another one, ran the London Marathon in 2017 to raise money for the Spinal Injuries Association (SIA). Altogether, he has run four full marathons and roughly 20 half marathons.
CASE EXPERIENCE
Brain injury claim: Matthew represented a young man in his 20s who suffered catastrophic head injuries after being hit by a car. The young man sustained permanent brain damage, which meant he needed 24-hour care for the rest of his life. Early on in the legal process, Matthew secured a guarantee from the insurers that they would meet the claim in full. Matthew also secured an early commitment for funding for suitable temporary housing for the victim of the crash and his family. This was an important commitment, because it meant the young man could leave hospital and be looked after by professional carers at home, with a specially devised programme of rehabilitation.
Ultimately, the settlement included a lump sum of £2.1 million to cover the client's existing losses (such as the cost of care, transport and equipment); £675,000 to buy and customise accommodation for himself and his young family; and index-linked payments of £172,000 a year for the rest of his life.
Serious injury claim: In another case, Matthew represented a client who sustained extremely serious injuries in a head-on crash with another vehicle in icy conditions, in an isolated area. While on his way to work, the man's car apparently hit an icy patch and veered out of control, hitting another vehicle head-on.
The client was considered lucky not to have been killed in the impact. However, he sustained severe multiple injuries and was seriously disabled. Eventually, he partially recovered because of his own determination and the expertise and diligence of NHS doctors. The prospects of success in the case initially looked close to zero. The other motorist could not be blamed for the collision, and it was assumed the icy conditions caused the crash. Matthew lodged a claim against the highway authority for failing in their duty to ensure the road was safe for motorists.
The services of a leading expert were then enlisted, who argued that a higher standard of road safety could have been achieved, despite the weather conditions.
Court proceedings were initiated, but the highway authority conceded, and Matthew negotiated compensation totalling £250,000 – a sum which was considered extremely impressive under the circumstances.
PROFESSIONAL MEMBERSHIPS
Matthew is involved with a number of charities, including Headway, the Spinal Injuries Association (SIA) and the Child Brain Injury Trust.
CLIENT TESTIMONIALS
One of Matthew's serious injury clients, said: "I will be forever grateful for all of the hard work you put into winning my case for me. I can now draw a line under the event and move on. The settlement has made a huge difference to me and my family...and I now feel I have much better options going forward."