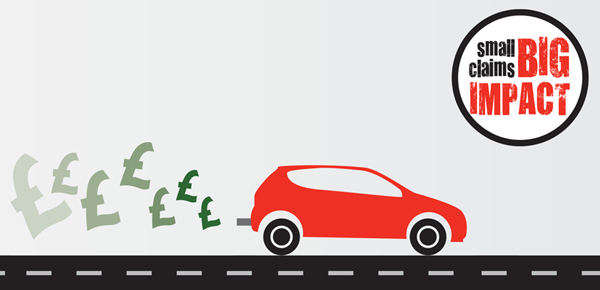 Standing up for consumers' right to legal representation
The Chancellor announced in the autumn statement (Wednesday 25 November 2015) plans to limit access to representation and compensation for people injured in road accidents by increasing the small claims limit from £1,000 to £5,000.
The government says there is a 'fraud and claims culture in motor insurance' - but it has produced no independent evidence to support this. It says its attack on the right to representation for all road accident victims with claims valued at up to £5,000 will save the insurers £1 billion – but, the government has admitted they will not force insurers to pass on savings to motorists, simply that they 'expect' them to do so.
To find out how these government plans could affect you, watch the video below.
FACTS
Car insurance is a compulsory purchase – there are 30 million vehicles on UK roads and it's a market worth more than £15 billion.

Car insurance premiums are going up again – though prices fell in 2012-13, they have increased 9.2% in the 12 months to the end of September 2015 taking the average cost of a comprehensive policy to £568.
Accident compensation is at a record low – annual car insurance claims pay-outs have fallen 29% since 2010 and are now at their lowest level for nine years.
Low claims costs are fuelling big profits and staggering dividend payments - Direct Line and Admiral have paid out £1.65 billion in dividends in the last three years (equivalent to £221 per policy holder), driving their share prices to record highs.
Car insurer fraud figures don't stack up – when pressed by a cross-party committee of MPs, the insurers admitted their figure of 59,900 fraudulent claims in 2013 was largely based on 'suspicions' and included cases that 'may have innocent explanations'.
Prosecutions for fraud are rare - when asked about prosecutions, the insurers could cite only 84 convictions in a two and half year period. The government is attacking the rights of the vast majority of motorists who are honest, rather than telling the insurers and the police to tackle fraud directly.
Accident victims will be forced to fend for themselves – government plans will mean injured people having to pay for legal representation out of their compensation or taking on the insurers on their own.
If you disagree with the proposed changes, there are a number of ways you can get involved:
The car insurance market is broken.
Insurance premiums have risen sharply for motorists in recent years, pricing many people – especially the elderly and the young – out of driving altogether. This is despite Britain's big insurers making around £2 billion in annual profits in 2013 and compensating their shareholders with massive dividends.
While claiming to be victims of the 'compensation culture', insurers have admitted that they have benefited from the 'claims environment' and that years of 'over-providing' means they are now awash with cash.
Justice for motorists
We say:
Car insurers should cut premiums now – or face a windfall tax on their profits
This broken market should be reformed to protect consumers and stop profiteering
Accident victims should be free to choose their own lawyer without insurers trying to influence their decision or make money from their choice