Personal Injury Solicitors London
About Thompsons Solicitors Central London
Thompsons Solicitors is a leading personal injury law firm established in London more than a century ago.
Our Central London Head Office is conveniently located in the heart of the West End, although our lawyers are happy to travel to you for any face-to-face meetings.
Our personal injury solicitors in London regularly secure compensation in claims involving accidents at work, medical negligence, and industrial diseases, including asbestos claims. Our London office also has a team of expert serious injury lawyers who specialise in complex claims, such as brain injury claims, spinal injury claims and even fatal accident claims. You can make a claim on a no win, no fee basis, so you won't have to pay any legal fees unless your case is successful.
Unlike other law firms, we only ever represent injured people, never organisations or insurers, so we are fully on your side.
Due to the firm's long history of working alongside the trade union movement, we also have significant expertise in employment law and can provide specialist legal advice for settlement agreements.
For free, no-obligation legal advice, contact our lawyers on 0800 0 224 224 or make an enquiry today.
Address
Thompsons Solicitors
Congress House
Great Russell Street
London
WC1B 3LW (use WC1B 3LS for sat nav guidance)

Phone number
Opening hours
Monday to Friday, 9am - 5pm.
Henrietta Phillips
Regional Managing Partner, London, Eastern and South East
About Henrietta
Our People
On average, the London team wins…
More than 450 cases every year
More than £18.5 million in damages every year
More than £6.4 million in compensation for clients injured at work each year
Thompsons Solicitors LLP's London branch concentrates on high-value cases, which frequently involve catastrophic injury and industrial disease claims. The firm has a long history of acting for trade unions, bringing claims on behalf of their members who sustain injuries predominantly at work, in road traffic accidents or elsewhere.
Legal 500

Accessibility
This office is based on the sixth floor of Congress House, which is accessible by lift or stairs. Should you have special requirements for your visit, our team is on hand to help – please contact the office for more information on how we can assist.

Parking
Our office is just around the corner from Tottenham Court Road Underground Station. Visitors to this office can also park on the surrounding streets.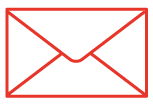 Post
Please use the following PO Box unique to the London Congress House office for all postal correspondence: PO box 11032, Nottingham NG1 9PQ
Standing up for you since 1921
Every year, we secure millions of pounds in compensation for those who have been disadvantaged or marginalised due to injury. And as long as there are employers who put profit before the safety and rights of their workforce, we will be here to help. We continue to expose injustice, hold those responsible to account and campaign for positive change. As a point of principle, we will never work for employers or insurers.
About Thompsons Law