Why choose Thompsons Solicitors for your Personal Injury claim?
Thompsons Solicitors has significant experience of winning personal injury claims built up over almost 100 years of representing injured people.


Our skilled personal injury solicitors help thousands of people who have been injured in public places in the UK, or on holiday abroad, to make a personal injury compensation claim.


We are accredited by numerous associations including the Association of Personal Injury Lawyers (APIL) and adhere to the highest standards of professionalism in order to deliver a first-class personal injury legal service across the UK.


Here are a few more reasons why you should trust Thompsons Solicitors with your personal injury claim:
We only ever represent the injured or mistreated – never insurance companies, and never employers
Our fair and transparent funding options make sure everyone can access an independent, specialist personal injury solicitor
We operate on a 'no win, no fee' basis
We provide access to rehabilitation, medical care and other support services
We secure interim payments (where appropriate) to ease the immediate financial impact of a personal injury
We fight, and win, the personal injury cases that other law firms may turn down.


To find out more about what makes us different, and what we stand for, read the Thompsons Pledge.


If you, or a loved one, has suffered an injury or illness as a result of someone else's negligence in the last three years, contact Thompsons Solicitors today for advice and to start your claim for personal injury compensation.


What you need to know about Personal Injury
Gerard Stilliard, head of personal injury at Thompsons Solicitors, explains the process of making a personal injury claim.
We supported Jane with a compensation claim after she was hit by a car while walking across a petrol station forecourt. Watch her story.
What is a Personal Injury?
In legal terms, a personal injury is an injury caused to someone's person – either physically or mentally – as opposed to their property.
A personal injury can be caused by accidents at work or accidents in public places, exposure to harmful substances or medical negligence. Personal injuries vary from cuts and broken bones to serious life-changing injuries, and can also prove fatal.
Can I claim for Personal Injury compensation?
If you have suffered a personal injury, an illness or disease in the last three years that wasn't your fault, then you may be entitled to make a claim. You must be over 18 to make a claim, but a friend or family member of that age can start a personal injury claim on a child's behalf too.
How can I make a Personal Injury claim?
You can make a claim by taking a few minutes to complete our simple, no obligation online claim form.
Once submitted, one of our personal injury specialists will get back to you to discuss your case. Alternatively, you can call our friendly legal enquiry team on 0800 0 224 224 and they will talk you through your options.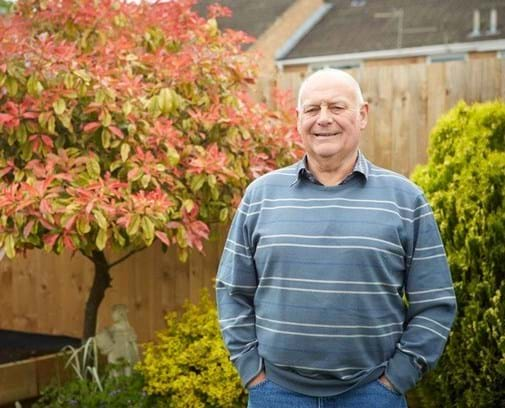 Frequently asked questions about Personal Injury claims
Any claim must be made within three years of the incident or the injury developing, or the date of diagnosis. There are some exceptions to that rule though, so we recommend you contact us for professional advice as soon as possible. If your claim is approaching limitation, don't delay – contact our friendly legal enquiry team on 0800 0 224 224 for advice.
No. The government cannot tax you on your personal injury compensation. This means any typical personal injury damages such as loss of wages, medical bills, emotional distress, pain and suffering, and any legal fees occurred from your claim are tax-free.
With all personal injury claims, your lawyer would need to prove that your injury, illness or disease was caused as a result of the negligence of another party.
To help your case, you should report the accident to the person responsible for it as soon as possible. Take the names and addresses of witnesses to the accident.
Our personal injury lawyers will help you to compile your evidence and present it to third party insurers. Contact Thompsons Solicitors for legal advice on how to make a claim.
Calculating the amount of compensation awarded for a personal injury is complicated as each case is unique. The extent of the financial losses, the severity of your injury and the effects it has had on your daily life all contribute to how much you should expect to receive.
Every case is different, which means the personal injury settlement amount varies. Generally, the more severe the injury is, the more compensation you are likely to get. Thompsons Solicitors will let you know how much you should expect to receive as soon as possible.
There are different ways to fund a personal injury claim. If you or a family member are part of a trade union, you can check if you have free legal services included as part of your membership.
If you're not a trade union member, our personal injury solicitors can talk you through our other funding options, such as our 'no win, no fee' agreement.
Find out more about our funding options on our fees and payment page.
If your claim is relatively straightforward, your personal injury claim could be resolved in months. Every personal injury claim is different however, Thompsons will secure the maximum compensation in the shortest time possible while providing support and advice at each stage of your claim.
If you are partly to blame for your accident, you may still be able to recover some personal injury compensation, although this will be less than if you were entirely blameless.