Why you should trust Thompsons Solicitors with your Asbestos-related Disease claim?
Thompsons Solicitors is one of the leading firms of asbestos solicitors in the UK.


We brought about the first-ever successful case for asbestos-related disease compensation in the UK to the House of Lords in 1972, and we've been involved in every significant asbestos case around the law of asbestos compensation since then. Our asbestos lawyers have supported hundreds of workers and their families who have developed asbestos diseases as a result of childhood exposure or working conditions.


There are several different types of asbestos-related diseases. Thompsons Solicitors specialises in the full range of asbestos exposure claims, such as pleural thickening, asbestosis, lung cancer and mesothelioma.


Our specialist asbestos solicitors have been involved in some of the most ground-breaking asbestos cases, and can support you too with your asbestos claim. If you are diagnosed with an asbestos-related illness in the UK, here are a few more reasons why you should appoint one of our asbestos lawyers to explore your claim:
Thompsons Solicitors is a member of the Mesothelioma UK Legal Panel, which recognises the firm's significant expertise in fighting for the rights of asbestos victims

We are committed to only supporting the injured. We never act for insurance companies or employers, and it's been this way since we first started in 1921

We will work tirelessly to find out how our clients were exposed to asbestos, and our extensive experience can be invaluable when we are finding out where someone is exposed, or tracking down witnesses to help

If your employer no longer exists, we can still pursue a claim by tracing their former insurer

We have close links with support groups, such as LASAG and Mesothelioma UK, who provide vital support and advice to those living with asbestos-related diseases, and their families.


To find out more about how we can support you with your asbestos exposure claim, contact us today on 0800 0 224 224 or fill in our online form to start your asbestos compensation claim.
What you need to know about Asbestos claims
Lisa's father passed away after being diagnosed with mesothelioma. We helped her trace the companies responsible for exposing her dad to asbestos. Watch her story. 
What is asbestos?
Asbestos is a natural fibre that was widely used in construction and other industries until it was banned in the 1990s due to its links with serious illnesses, including cancer. It was mainly used as insulation and to protect buildings from fire. It's often found around pipes and boilers, but also in homes, workplaces, schools, hospitals and public places.
An asbestos disease is caused by the inhalation of asbestos dust. An asbestos disease can take decades to develop and symptoms, treatment and a patient's prognosis vary according to the type of asbestos disease a person is suffering from.
What is an asbestos compensation claim?
An asbestos claim is a legal process taken by someone who has developed an asbestos-related condition as a result of being exposed to asbestos. The claim aims to secure financial compensation from those responsible – often an employer, past or present, who allowed the exposure to asbestos to take place. Typically, their insurers will pay out the asbestos compensation awarded.
If you are diagnosed with an asbestos-related illness in the UK, you may appoint one of our asbestos lawyers to explore your claim.
How do I make an asbestos compensation claim?
If you or a relative believe you may be entitled to compensation for an asbestos-related disease, fill in our quick online claim form and a member of our legal team will be in touch within 24 hours to discuss your asbestos claim. Alternatively, you can call us on 0800 0 224 224.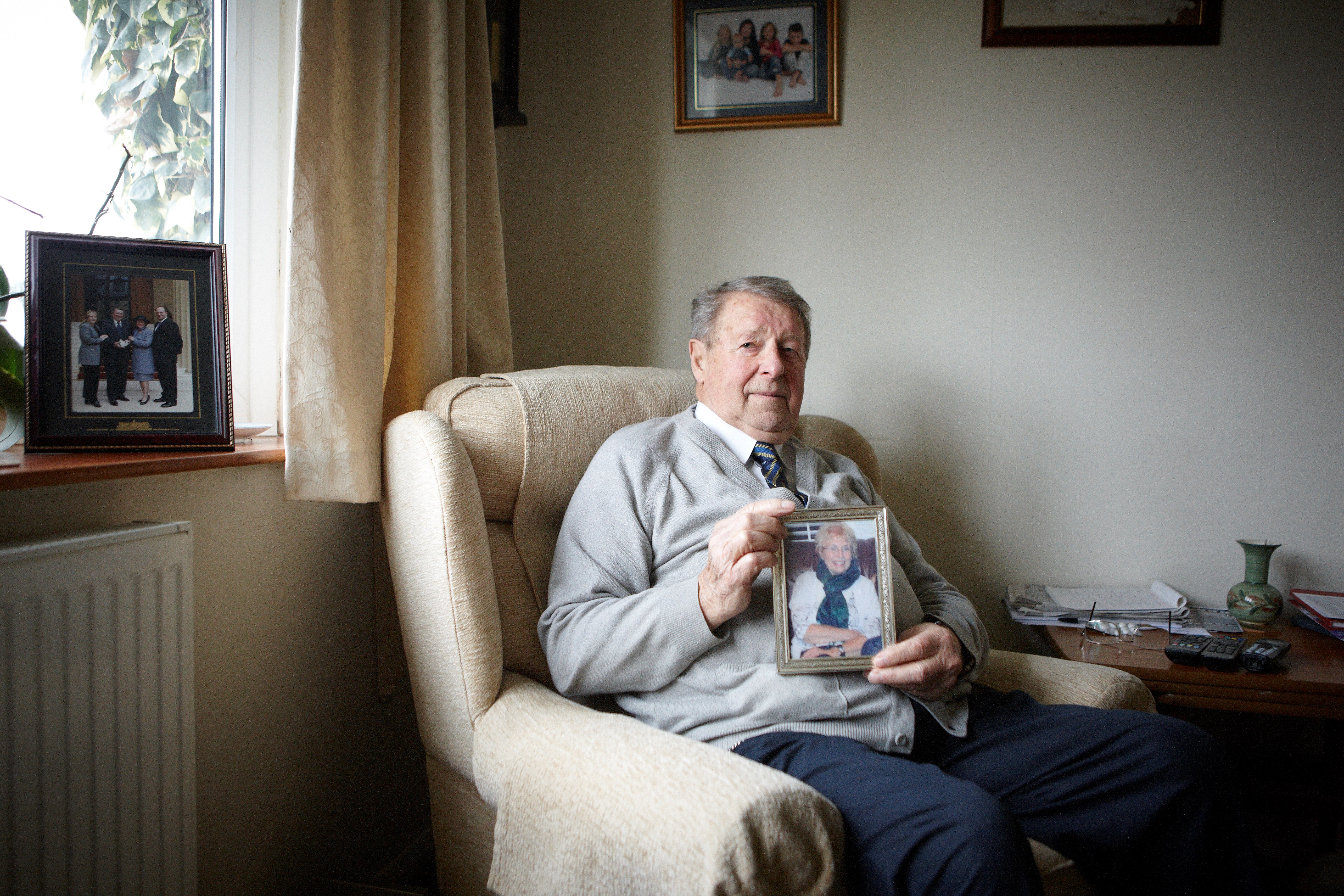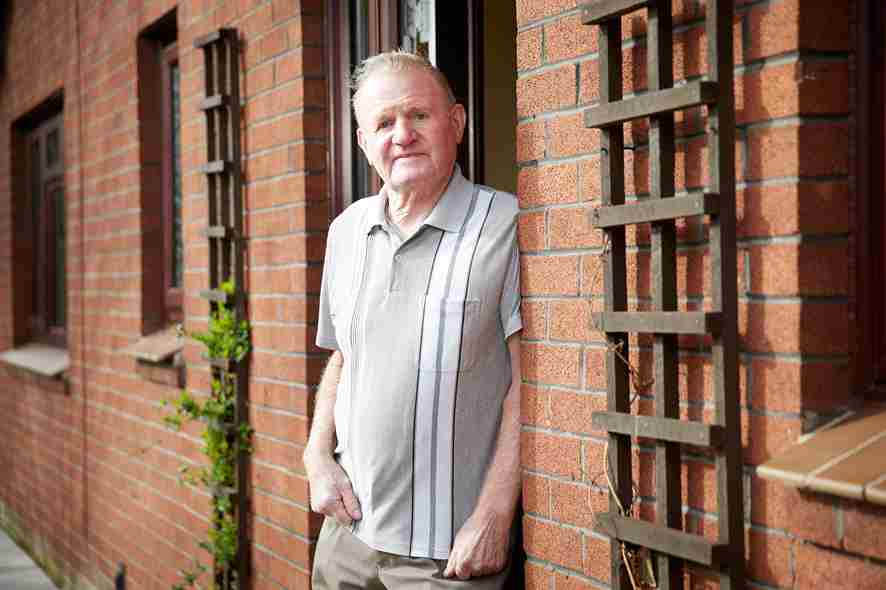 We tracked down the insurers of John's previous employers and negotiated a settlement after he was diagnosed with asbestosis.
Frequently asked questions about Asbestos Disease claims
Anyone who has been diagnosed with an asbestos-related disease within the last three years should contact Thompsons Solicitors to find out if they can make an asbestos claim.
The three-year time limit for making an asbestos claim relates to the date of diagnosis – not the date the exposure took place, which is often decades in the past.
Family members and loved ones of people diagnosed with an asbestos-related disease can also bring claims against those responsible on their behalf.
Asbestos was widely used and it can still be found in buildings today, so a huge range of people could have been exposed to asbestos.
People who are likely to have been in contact with asbestos are:
Plumbers
Electricians
Fitters
Boilermakers
Shipbuilders
Carpenters
Joiners
Family members of people working in these industries.
Thompsons Solicitors' asbestos lawyers has also supported clients who have lived or played near areas where asbestos was present.
Even if the employer no longer exists, Thompsons Solicitors' team of specialists can still pursue a claim by tracing their former insurer.
It is possible to make a claim for asbestos compensation for a relative who has died of an asbestos-related illness. Ordinarily, this should be done within three years of their death, though there are exceptions to this rule.
For more information about these exceptions, contact our asbestos solicitors.
There are many ways to fund an asbestos claim. If you are a trade union member, you and your family are entitled to free legal advice and support from our specialist asbestos solicitors.
Every year, Thompsons Solicitors provides free support to thousands of trade union members who keep 100% of the compensation we secure.
If you do not belong to a trade union, there are other funding options to consider. These include a 'no win, no fee' or conditional agreement. More details can be found on our fees and payment page.
Compensation is case specific and calculated by looking at a range of factors, including your level of pain or suffering, any disability it has caused, financial losses and care costs.
It is the priority of every specialist asbestos solicitor at Thompsons Solicitors to quickly establish the facts of the case, identify the parties responsible, make applications to the courts for interim payments (an immediate payment to meet an immediate need) and ultimately work towards achieving a successful outcome within the lifespan of the affected party.
Every case is different but Thompsons Solicitors will always seek to secure maximum compensation in the shortest time possible.