Cancer Misdiagnosis Claims
When it comes to diseases as serious as cancer, correctly diagnosing the illness as soon as possible is vital.
An incorrect or delayed diagnosis of cancer can have devastating consequences for the patient and their family.
Unfortunately, with the NHS under increasing pressure and the added strain of coronavirus (COVID-19) causing backlogs, missed or misdiagnosed cancer cases are sadly not uncommon.
If your condition has worsened because of a failure to diagnose cancer in time, you may be entitled to compensation.  
We can help you make a cancer misdiagnosis claim on a no win, no fee basis, so you won't have to pay legal fees unless your claim is successful.
To find out more about how we can support you with your cancer negligence claim, fill in our no-obligation online claim form or request a call back.
Our Cancer Misdiagnosis Solicitors
We understand how devastating a cancer misdiagnosis can be. If you're ready to talk about your case, one of our medical negligence lawyers would be happy to help.
Call us on

0800 0 224 224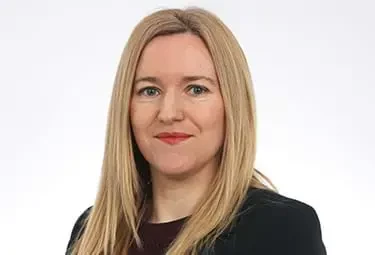 Estelle Cockayne
Medical Negligence Lawyer
Estelle has 17 years of experience dealing with medical negligence claims.
Sonia Fu
Senior Medical Negligence Lawyer
Sonia has significant experience of winning cancer misdiagnosis claims.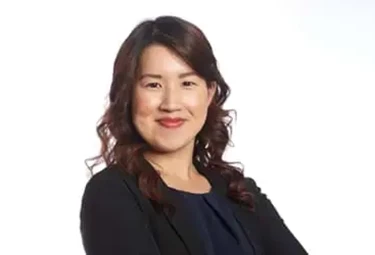 Sophia Law
Medical Negligence Lawyer
Sophia has been dealing with cancer misdiagnosis claims for the last six years.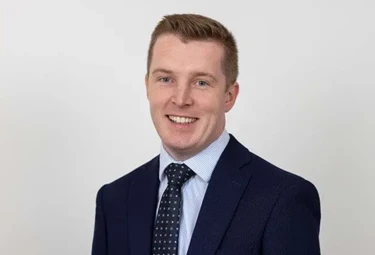 Robert Jones
Medical Negligence Lawyer
Rob Jones is a medical negligence expert based in our Cardiff office.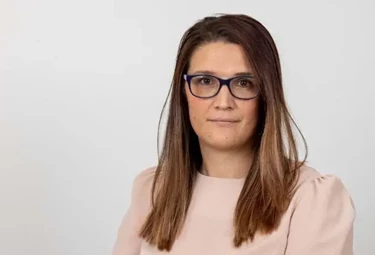 Clarissa Ellerington
Medical Negligence Lawyer
Clarissa has many years' experience assisting with injuries from medical mistakes.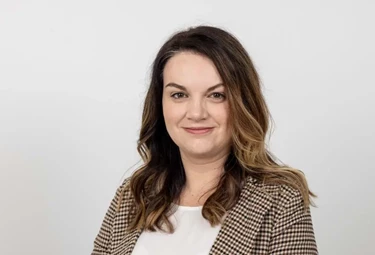 Lisa Osborne
Medical Negligence Lawyer
Lisa has eight years of legal experience and deals with high-value clinical negligence cases.
About Thompsons
We have some of the UK's best medical negligence solicitors on our team, including members of the Law Society's Clinical Negligence Accreditation Scheme and Action Against Medical Accidents' (AvMA) referral panel. We're also recognised by The Times as one of the UK's best law firms for clinical negligence and personal injury.
Throughout our 100-year history, we have supported tens of thousands of people with medical negligence claims, including cancer misdiagnosis claims. During this time, we have only ever acted for victims of medical negligence and never for those responsible for causing the injuries. Our solicitors have also helped hundreds of victims bring successful claims against disgraced breast surgeon Ian Paterson, who misdiagnosed cancer and performed unnecessary surgeries on his former patients.
When you make a claim with us, we will support you from day one. Our client support team will help you access specialist support and medical care, while our lawyers fight the legal battle to get you the maximum amount of compensation possible.
Cheryl Iommi, our cancer misdiagnosis client
Frequently asked questions about cancer misdiagnosis compensation claims
If you've experienced a cancer misdiagnosis, you may be able to claim for compensation.
A cancer misdiagnosis happens when medical professionals diagnose your symptoms as relating to another illness, or even miss the signs and symptoms altogether.
Treating someone for the wrong illness can be harmful, and not providing the right cancer care can have a long-term impact on a patient's chance of recovery.
If you have experienced a misdiagnosis or missed diagnosis of cancer, get in touch with our legal experts for free, no-obligation advice about your case.
Early detection of cancer offers the best chance for patients to beat the disease and recover. The consequences of a delayed diagnosis can be devastating – the cancer can grow and spread, giving the patient a lower chance of survival and greater problems associated with treatment.
If you have received a delayed or late diagnosis because of negligent medical care, you may be able to make a claim for compensation.
Speak to our medical negligence team to discuss your case and find out if you have a claim.
If you've been told you have cancer, only to later find out the diagnosis was incorrect, you may be able to claim compensation.
Medical professionals can sometimes mistakenly diagnose another illness as cancer.  Crucially, a wrong diagnosis may delay treatment of another serious condition, which could worsen as a result.
Understandably, this mistaken diagnosis can also cause high levels of stress, anguish and anxiety for a patient and their loved ones.
In extreme cases, wrong diagnoses of cancer can even be deliberate. Many of our clients who were operated on by jailed surgeon Ian Paterson were wrongly told they had cancer, and even underwent surgery including mastectomies to remove the supposed 'cancer'.
If you have been misdiagnosed with cancer, get in touch with our experienced lawyers who will be able to advise you on whether you have a claim.
No matter what type of cancer is involved, we can help you make a claim if you have experienced negligent treatment.
We have helped people with misdiagnosis claims involving a wide variety of cancers, including (but not limited to):
Bowel cancer misdiagnosis claims
Testicular cancer misdiagnosis claims
Cervical cancer misdiagnosis claims
Skin cancer misdiagnosis claims
Prostate cancer misdiagnosis claims
Lung cancer misdiagnosis claims
Leukaemia misdiagnosis claims.
The amount of compensation depends on the impact the misdiagnosis has had on you.
Generally, the more severe the consequences, the greater the compensation awarded.
Our misdiagnosis solicitors will be able to provide an estimate of potential damages when they have sufficient information about your case.
The first step to making a cancer negligence claim is to get in touch with our legal experts.
We will discuss your case with you, explain the claims process and let you know if we think you have a claim.
If you are happy to proceed, we will begin compiling evidence to build a strong claim on your behalf.
Get in touch for a no-obligation discussion by submitting our online claim form or calling us on 0800 0 224 224.
Most of our medical negligence clients make their claims on a no win, no fee basis.
This means you only pay any legal fees if your claim is successful.
If your claim is successful, we will deduct a maximum of 25% of the compensation award. Many other law firms will deduct substantially more than 25%.
There is a time limit of three years to bring a cancer misdiagnosis claim, starting from the date you first became aware that mistakes had been made.
If you wish to claim for a family member who has passed away from their illness, the three-year time limit starts from the date of death or from the date you first became aware of the negligence – whichever is later.
It is important that you contact us as soon as possible so that the claim can be brought within the time limit.
Yes, we have helped many clients make cancer misdiagnosis claims against private practitioners and healthcare providers, most notably in cases involving Ian Paterson who operated from a Spire Healthcare private hospital, as well as working for the NHS.
Making a claim for cancer misdiagnosis compensation with Thompsons Solicitors
Our medical negligence lawyers have decades of experience in supporting clients who have suffered as a result of cancer misdiagnosis. We are here to support you and your loved ones. For free, confidential, no obligation legal advice about your potential cancer compensation claim, call us on 0800 0 224 224 or fill out our online claim form.
Speak to our medical negligence solicitors about starting a claim for breast cancer compensation. No win, no fee available.
Find out more
Our personal injury solicitors can help you claim compensation for bladder cancer.
Find out more
Delayed diagnosis can cause devastating consequences for you and your loved ones. Our medical negligence expert discusses what you should do. Read more.
Find out more