Asbestos: Past, but present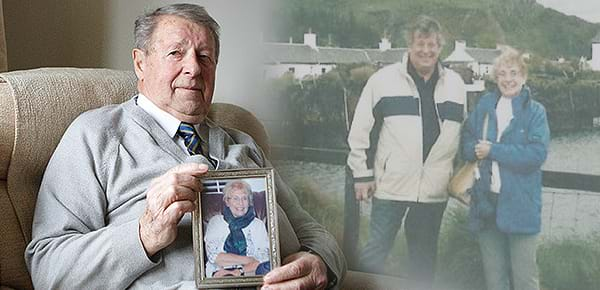 Asbestos has left a devastating legacy – it is the greatest single cause of work-related deaths in the UK.
Employers and insurance companies want to hide their track record of exposing workers – and those around them – to the history books. But at Thompsons, we know that for thousands of families every year, forgetting about asbestos is not an option.
Despite being banned almost 20 years ago in the UK, asbestos materials are responsible for thousands of serious illnesses and deaths every year. Astonishingly, the number of people killed due to asbestos exposure still hasn't reached its peak, and the figure is expected to keep rising until 2020.
While asbestos is no longer used in the UK, its effects are long-lasting. The use of asbestos may be a thing of the past, but its consequences are being felt in the present by those directly affected by diseases like mesothelioma, and those who have lost loved ones prematurely as a result of past asbestos exposure.
Asbestos is most often associated with tradespeople, shipbuilders and those in other manual labour roles, particularly those who worked in those industries before 1999 when the ban was introduced. However, asbestos lurks in buildings across the UK, including in schools and hospitals, often undetected but also known about but chosen to be ignored. Its presence can cause a number of asbestos-related diseases, which will not become apparent until many years after the exposure occurs.
In 1972, we brought about the first-ever successful asbestos disease case in the UK to the House of Lords. Since this landmark ruling, we have been proud to be involved in every successful test case for asbestos.
Our specialists have supported tens of thousands of workers with compensation claims. In some cases, we've supported clients who have developed asbestos diseases as a result of childhood exposure, living and playing near factories where asbestos was being manufactured into numerous products, or as a result of exposure from the clothes of loved ones who worked with asbestos dust.
Thompsons Solicitors has unrivalled experience and expertise in asbestos claims, which means our lawyers naturally understand the traumatising effect that an asbestos disease diagnosis can have for sufferers and their loved ones. We can support asbestos victims through making a claim and make sure they, and their families, are kept informed as the case progresses and kept financially secure. We take away the worry of bringing a claim and because we instinctively know what to do - our clients have complete confidence in us.
Our specialist lawyers in England and Wales are often actively involved in regional asbestos support groups, meaning they understand everyday issues affecting victims.
Our #PastButPresent campaign aims to give a voice to sufferers, their families, communities and industries that continue to be affected by asbestos-related diseases, ensuring their stories from the past remain to the fore in the present.