Why trust Thompsons Solicitors with your Road Traffic Accident claim?
If you are unfortunate enough to be involved in a road traffic accident, you may be entitled to road accident compensation.
Whether you were involved in a road accident and hurt as a driver or a passenger in a car, on a bus or coach, as a pedestrian or cyclist, or were involved in a road traffic accident at work, Thompsons Solicitors' specialist road traffic accident solicitors can help.
One of the things that sets Thompsons Solicitors apart from other law firms is our commitment to always standing up for the injured or mistreated. We refuse to act for insurance companies - our focus is on supporting those who have been injured. And it's been that way since we first started in 1921.
We understand how traumatic a road accident can be for victims and their loved ones, and our experts are here to give the support and advice needed to make a road traffic accident compensation claim as straight-forward as possible.
Here are a few more reasons why you should trust Thompsons Solicitors with your road traffic accident claim:
We have a proven track record of securing significant levels of compensation on behalf of injured drivers, pedestrians, cyclists and motorcyclists
We use expert medical evidence to prove the immediate and long-term consequences of any injuries sustained
We make sure that those at fault pay for all of the consequences of the accident
We provide access to rehabilitation and have close links with support groups, such as Headway and the Spinal Injuries Association (SIA), to make sure you get expert care to quickly aid your recovery.
To find out whether you have a valid claim for road accident compensation talk to Thompsons Solicitors on 0800 0 224 224 or fill in our online claim form.
Our Road Traffic Accident Solicitors
If you are unfortunate enough to be involved in a road traffic accident, you may be entitled to road accident compensation. If you're ready to talk about your case, one of our road traffic accident lawyers would be happy to help.
Making a road traffic accident claim
If you've been injured in a road traffic accident, our video explains how our expert lawyers can support you with making a claim.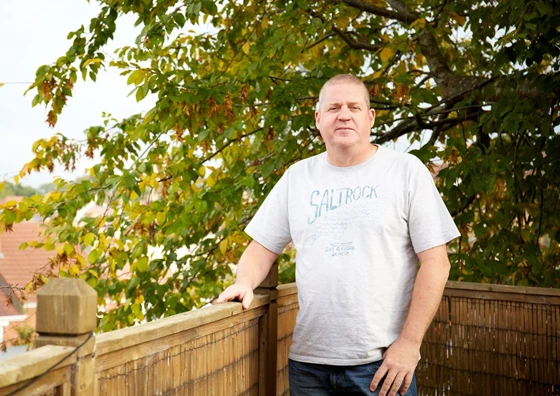 Richards Story
We supported Richard after a collision with a car that threw him off his motorbike and left him with life-changing injuries.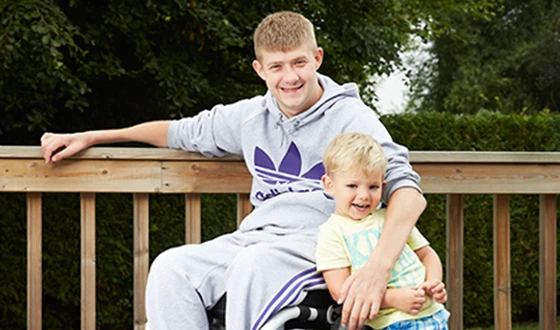 Marks Story
Our expert solicitors helped Mark when he was seriously injured in a road accident.
Frequently asked questions about Road Traffic Accident claims
A road traffic accident is a collision on a road or in a public area involving a vehicle and another vehicle, person, animal or object that causes damage, injury or even death.
Common causes of road traffic accidents include:
Distracted drivers
Speeding
Driving under the influence of alcohol or drugs
Tiredness.
If you would like to claim road accident compensation after suffering an injury on the roads, you can either call our friendly team on 0800 022 4224, or you can fill out our quick and simple online claim form and our legal team will get in touch to discuss your case within 24 hours.
There are many different types of road traffic accidents you can claim for. Among the most common scenarios are:
A driver or motorcyclist injured in a road traffic accident that wasn't their fault
A passenger travelling in a vehicle - car, bus, coach or motorcycle - that becomes involved in a road traffic accident
A pedestrian, cyclist or horse rider hit by a car or other vehicle.
If you are injured by a driver who leaves the scene without sharing their insurance details, or who do not have insurance, Thompsons Solicitors can still help you make a road accident claim.
A claim can be made to the Motor Insurance Bureau (MIB) and we can make the application for you. There are tight time limits to make an application so get in touch with our road traffic accident solicitors as soon as possible.
You have to make a claim for a road traffic accident within three years in the UK. The sooner you seek legal advice from road traffic accident solicitors, the quicker and easier it is for them to prepare your claim and apply for any interim payments (an immediate payment for an immediate need) you may be entitled to. There are very few exceptions to the three-year limit, so contact Thompsons Solicitors without delay.
Every road accident compensation claim is different; some can be settled quickly while others take longer to conclude. Our priority is to quickly establish the facts of your case and work to secure the best medical evidence that will support your road accident compensation claim and secure the maximum amount of compensation as quickly as possible.
Yes. Thompsons Solicitors will arrange for an independent medical expert to assess the extent of your injuries. The report they produce is used as evidence in your claim and to calculate the road accident compensation you may be due. There will be no cost to you for the report and the medical examination will be arranged at a time and location convenient for you.
Compensation for road traffic accidents can vary dramatically, depending on the extent of the injury and the impact it has on your daily life – both physically and mentally. For example, whiplash and other soft tissue injury claims typically come with lower amounts of compensation compared to broken bones or more serious internal injuries. We claim for all losses and expenses and will give you an indication of what you could receive as soon as possible.
When pursuing a road traffic accident claim with us, we will charge a 20% success fee which will include the cost of any insurance we advise you take out. Other road traffic accident law firms will likely charge a 25% success fee, insurance fees on top of this, as well as any unrecovered fees and disbursements.
Here's how we compare: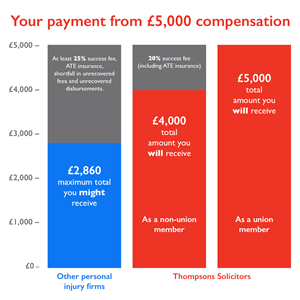 Trade union members and their families receive free legal advice and representation from Thompsons Solicitors in road traffic accident claims. Trade union members benefit from free legal support and advice from Thompsons Solicitors' specialist lawyers, and will receive 100 per cent of the compensation we secure.
If you are not a trade union member, our experts are happy to talk you through a number of funding options, such as a 'no win, no fee' agreement. See our fees and payments page for more details.
This guide contains information about road traffic accident cases.
Find out more
Road traffic collisions are a common cause of personal injury, but the majority can be prevented. Read more on the causes of RTAs and how to avoid them.
Find out more
Introduction to Pedestrian Accidents
Find out more