Why choose Thompsons Solicitors for your serious injury claim?
Serious injuries, sometimes referred to as catastrophic injuries, have an immediate and enduring effect on the injured person and their family.
If you or a family member has been involved in an accident that has caused life-changing injuries, our specialist team can support you with making a serious injury claim.
At Thompsons Solicitors, we understand the short term and long term impact a serious injury can have on the person's life and their family.
Our serious injury lawyers work with specialists to quickly establish how the injury has affected you or your loved one. We use our extensive expertise in running and winning serious injury claims, to build a case for compensation that looks at the long-term picture and what home adaptations and medical care you may need in the future. We will also ensure that any immediate care or rehabilitation needs are met through interim payments (an immediate payment for an immediate need), before we settle your compensation claim.
Our expert serious injury lawyers understand that specialist care and support is essential. Here are a few more reasons why you should choose Thompsons Solicitors to pursue your serious injury claim:
We provide access to client support coordinators, case managers and specialist health and care professionals
We will ensure you get the very best medical care, rehabilitation, adapted accommodation and specialist equipment as soon as possible
We provide financial support by offering interim payments until we settle your case.
To find out more about how we can support you with a serious injury claim, contact us today.
Our Serious Injury Solicitors
If you or a family member has suffered a serious injury, our lawyers are on hand to talk through your case and provide free, no-obligation legal advice.
Call us on

0800 0 224 224
Patricks Story
We helped Patrick to get the compensation he needed to move into a bungalow and make the necessary home adaptations, so he could live a normal life as possible following his accident. Watch his story.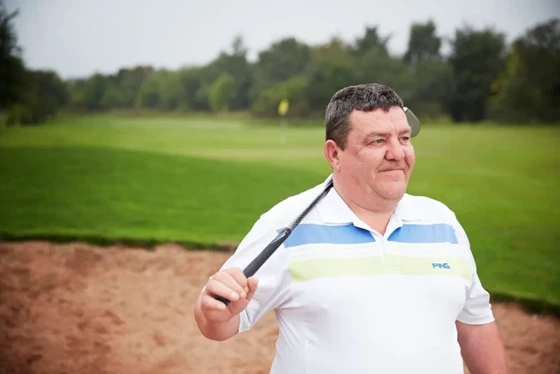 Ian's Story
We supported Ian after he lost part of his right leg from below the knee when he was involved in an accident at work.
Frequently asked questions about serious injury claims
Serious injuries are catastrophic injuries that have a profound and often long-lasting impact on a person and their family. Examples include spinal cord injuries, brain injuries, amputations, serious burns, and serious medical injuries caused by clinical negligence and fatal accidents.
If you have been seriously injured in an accident, you are entitled to make a catastrophic injury claim to help you rebuild your life after a serious injury. Our expert serious injury lawyers can secure funding for rehabilitation, treatment, adaptions to homes or cars and ease the financial burden of lost earnings.
If you have suffered a serious injury that wasn't your fault, contact our specialist team on 0330 173 6125 or complete our online claim form to start your claim.
Anyone who has suffered a catastrophic injury through no fault of their own in the last three years should contact Thompsons Solicitors to find out if they can make a serious injury claim. If the injured person is below the age of 18, a relative or close friend can act on their behalf.
Yes. If a loved one or a relative suffers a serious injury and is no longer able to represent themselves, it is possible to start a serious injury claim on their behalf as a 'litigation friend'. Contact our serious injury lawyers on 0330 173 6125 for more information.
Absolutely. Thompsons Solicitors has a long history of helping people who have had serious injuries to adapt and change their lifestyles. In all appropriate cases, we will work with the injured person and their family to appoint a client support coordinator or case manager who can advise on benefits, rehabilitation, home adaptations and specialist treatment. We can also put you in touch with specialists, as well as partner charities and support groups. The cost of these experts can be claimed for as part of your case.
In the UK, there is a three-year limit on making a serious injury claim. The limit applies from the date of the accident, or the date you were aware of your injury. There are limited exceptions to this rule so we recommend speaking to our experienced serious injury lawyers as soon as possible.
Compensation is calculated based on a variety of factors, including the impact on your lifestyle, expenses incurred, as well as loss of earnings and ongoing care costs.
Each year, Thompsons Solicitors recovers millions of pounds in compensation for injured clients pursuing serious injury claims.
Yes. Any claim for compensation should take into account loss of earnings and the long-term economic impact of your injury. Thompsons Solicitors' serious injury lawyers will strive to ensure you do not end up losing out financially because of someone else's mistake.
There are several ways to fund a serious injury claim for compensation. We offer a consultation and initial advice free of charge and can advise you on the funding options available to fund your serious injury claim.
You can find more details about our funding option on our fees and payment page.
To find out if you can make a serious injury claim, simply fill in our online claim form – it takes minutes and one of our legal experts will be in touch within 24 working hours to discuss your case. Alternatively, call us on 0330 173 6125 to speak to one of our serious injury lawyers.