Medical Negligence Solicitors
With decades of pioneering advancements in medical negligence law, Thompsons Solicitors has consistently delivered justice and secured rightful compensation for victims. Our legacy is built on a foundation of trust, expertise, and unwavering dedication to your cause.
Currently, we represent numerous women impacted by the malpractices of the rogue surgeon, Ian Paterson, who faced imprisonment in 2017 for 17 counts of intentional wounding. Beyond this, our expertise encompasses cases of misdiagnoses, as well as brain, spinal, and birth injuries resulting from negligence, whether within the NHS or private healthcare.
The Times has consecutively honoured our medical negligence legal team for four years, underscoring our position as industry-leading experts in clinical negligence.
Pursue Medical Negligence Claims with Confidence: No Win, No Fee
At Thompsons, we champion your right to justice without financial risk. Initiate your clinical negligence claim on a no-win, no-fee basis, ensuring you only contribute to legal fees upon a successful outcome.
This means that the insurers of whoever was responsible for the negligence cover most of your legal expenses if your claim is successful. The remainder of the legal fees are deducted from your compensation.
Unlike many other law firms, Thompsons limits the amount of these deductions from your compensation to cover these fees, ensuring that you have more of the compensation than you may get if you went to another law firm. Talk to us today for a confidential, no-obligation discussion about how this works.
Remember, if the claim is unsuccessful, you do not pay anything.
To bolster your financial stability during litigation, we strive to secure interim financial support whenever feasible.
Our Medical Negligence Solicitors
At Thompsons Solicitors, we have a dedicated team of lawyers who specialise in winning medical negligence claims for our clients. If you're ready to talk about your case, one of our medical negligence lawyers would be happy to help.
Call us on

0800 0 224 224
Bilaal's Story
We fought to secure compensation for Bilaal and his family after he suffered a series of complications at the hospital when he was born.
What makes Thompsons Different
Madeleine Pinschof, senior clinical negligence solicitor at Thompsons Solicitors, explains why Thompsons is different to any other law firm.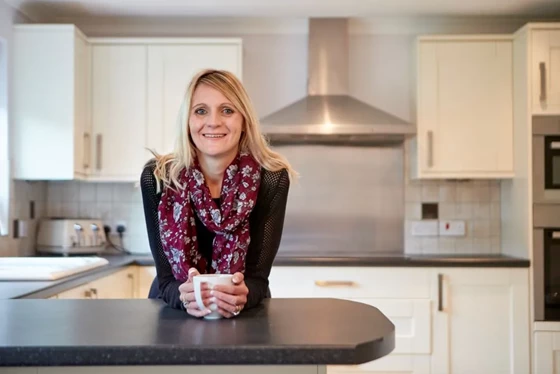 Avril's Story
Find out how we supported Avril following complications from mesh surgery.