Why choose Thompsons Solicitors for your Medical Negligence claim?
Most medical and nursing treatment in the UK is of a high standard and is delivered by dedicated professional health service staff who we're lucky to have and we're grateful to the NHS for delivering it. However, they work to tight deadlines and budgets and mistakes can and do, happen.


Medical negligence, or clinical negligence, refers to a breach of duty by a healthcare professional that leads to the avoidable harm of a patient. Types of medical negligence include birth injuries like cerebral palsy, brain and head injuries, amputations, fatalities, surgical errors, prescription errors, spinal injuries, faulty products and misdiagnoses.


If you have been injured as a result of medical negligence, it is important to get expert support as quickly as possible. Here are a few reasons why you should trust Thompsons medical negligence solicitors with your medical negligence claim:
We use litigation proactively and creatively to make sure that you get immediate financial support if it's possible, and the maximum compensation for your future care needs
Since 1921, we have always supported the injured and refuse to act for those defending compensation claims and insurance companies
Our dedicated team includes some of the UK's best medical negligence solicitors who are members of the Law Society's Clinical Negligence Accreditation Scheme and Action Against Medical Accidents' (AvMA) referral panel
Our campaigns, such as #PatientsBeforeProfits, shows that we are more than just another law firm seeking compensation for injured people. We are a campaigning law firm seeking justice for our clients and fairness for anyone injured. 


If you are looking to make a claim, contact our medical negligence solicitors today on 0800 0 224 224 or complete our online claim form. Our initial assessment and advice is free of charge, so get in touch to see how we can help you.
What you need to know about Medical Negligence claims
Madeleine Pinschof, senior clinical negligence solicitor at Thompsons Solicitors, explains why Thompsons is different to any other law firm.
We fought to secure compensation for Bilaal and his family after he suffered a series of complications at the hospital when he was born.
What is a medical negligence claim?
A medical negligence compensation claim is a legal process initiated by someone who feels they have been harmed due to the negligence of a healthcare professional. The claimant in a medical negligence case seeks to prove the care the patient received was below the standard reasonably expected of the practitioner and that their negligence directly caused them harm and suffering.
A medical negligence claim aims to secure financial compensation from those responsible for medical negligence. If you have been injured as a result of negligent treatment, you may be able to get medical negligence compensation.
Can I make a medical negligence claim?
Clinical negligence is a highly specialist area so it is important that your solicitor has specific experience in this field. You will be best using a medical negligence lawyer, like those at Thompsons, to act for you because not only is the work specialist, but clinical negligence claims are always fiercely defended. The clinical practitioner or authority that you will be claiming against will be defended by experts and you need to have equal specialist advice.
How do I make a medical negligence claim?
While medical negligence cases are complex, getting support and advice about starting a claim from our medical negligence solicitors is simple. If you believe you have been the victim of medical negligence, take a few minutes to fill in our no obligation, online claim form. One of our medical negligence lawyers will get back to you within 24 hours. Alternatively, call our experts on 0800 0 224 224 for an initial discussion with no obligation.
A preliminary step that has to be taken before a medical negligence claim can be made is for there to be a formal complaint to the relevant hospital or healthcare provider. The feedback they provide, after investigating your complaint, is often key to building a case. If you haven't already done this then our experts can advise you on how to do so, free of charge and with no obligation.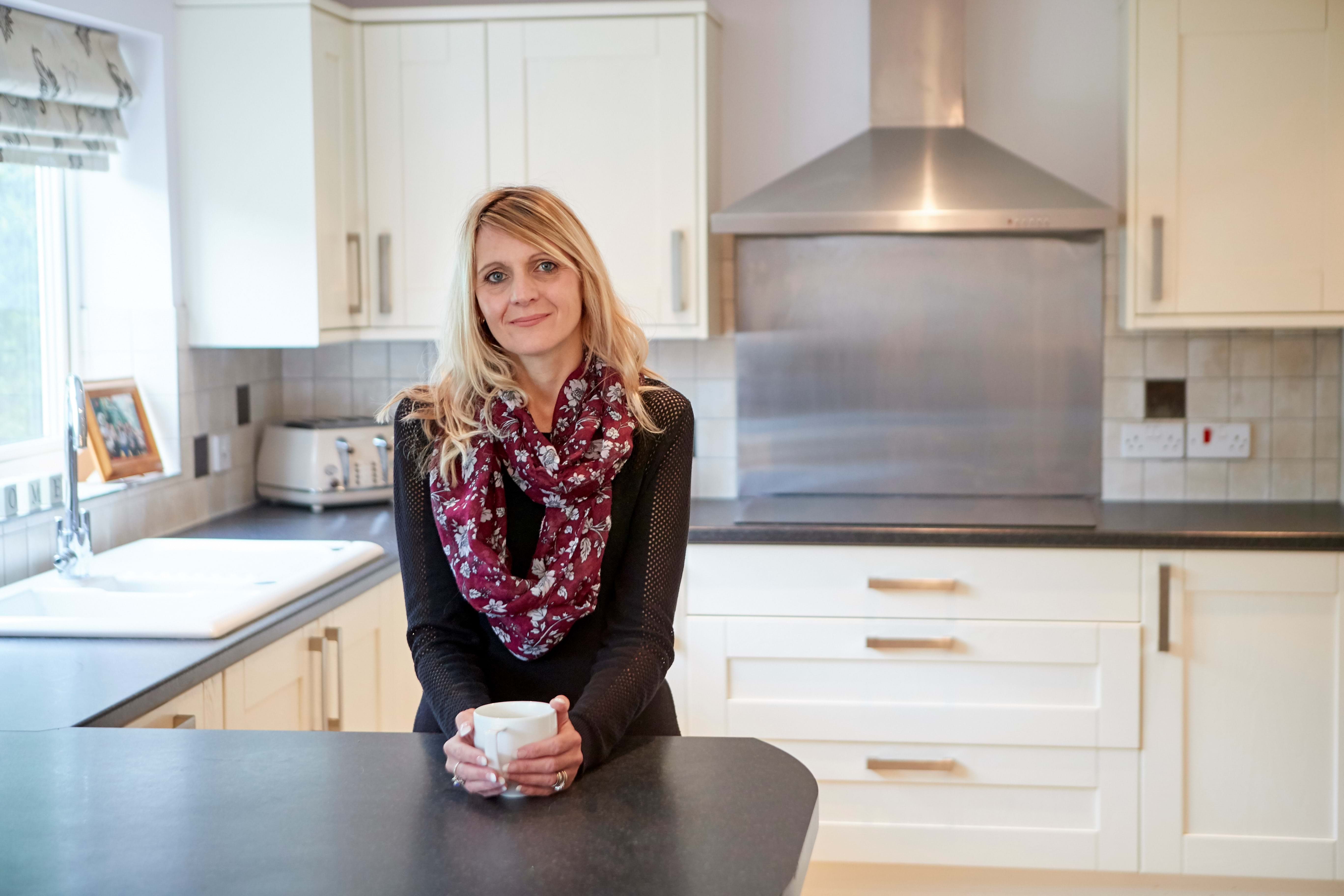 Frequently asked questions about Medical Negligence claims
Anyone who believes they have been harmed as a result of medical treatment or misdiagnosed in the last three years may be entitled to make a clinical negligence claim. This three-year rule doesn't apply to children until they turn 18, though a parent or next of kin can pursue a compensation claim on their behalf while they are still a child.
If you have received a recall letter from your healthcare provider or have seen media reports suggesting that a healthcare professional who has treated you has been at fault, or procedures you have received are now considered to be unsafe, you should first seek medical attention. You may then want to speak to our experts on 0800 0 224 224 to assess whether you have a case for medical negligence compensation.
There are a number of elements to establishing whether medical treatment was negligent.
The patient has to prove (on "the balance of probabilities") that the clinical practitioner has been negligent. This means showing that the standard of care fell below what could 'reasonably have been expected'. Medical opinion often differs over treatment for a particular ailment and it can be a valid defence to show that the treatment was in accordance with the views of 'a responsible body of medical opinion'.
Even if you can show that the standard of care was negligent, you'll also have to prove that the negligence caused the injury. This is often the trickiest part of the case. The medical practitioner may claim that the injury arose from the illness itself and not from the treatment; or that the injury would have come about in any event. Detailed medical evidence will be called with specialists arguing for each side.
Yes. A medical negligence claim can be brought against anyone involved in your treatment, whether it was provided by the NHS or privately. This includes GP surgeries, pharmacies and hospitals. Thompsons Solicitors' medical negligence lawyers have decades of experience helping people who have suffered as a result of medical negligence to make successful compensation claims. Learn more about how to make a medical negligence claim by visiting our Legal Guides and Resources section, or calling our specialists on 0800 0 224 224.
Clinical negligence claims, in a similar way to personal injury claims, are made up of a series of hurdles. If you don't clear one hurdle, you don't move onto the next:
We have to get your medical records and check them
After checking your medical records, the next step is for us to instruct specialist medical experts to consider whether or not the treatment was negligent, and if it was, what damage it did
If we consider that we have enough evidence to prove the case for clinical negligence, then our advice will be to start court proceedings immediately.
Clinical negligence cases can be settled by negotiation without the need to proceed to a full trial but they are rarely resolved without starting court action.
Yes. The time limit is three years from the date of injury or diagnosis, but in medical negligence claims the cut-off point is measured from the time when you could first reasonably have judged that your symptoms were caused by medical negligence, or that your medical treatment had caused you injury.
For example, if an accident during childbirth caused immediate and obvious harm to the mother or child, you would have three years from that date to start a clinical negligence claim. If, however, you were given surgical treatment which decades later transpired was guideline breaching or incorrect – as happened to our many Ian Paterson clients – you would still be entitled to make a claim provided you started that claim within three years of the date of knowledge of the negligence.
We have a full guide to medical negligence time limits here, but to avoid any complications about time limits, you should seek professional legal advice from our medical negligence lawyers for more information.
Yes. You can start a medical negligence claim for compensation on behalf of a deceased family member or a loved one who lacks legal capacity. Contact Thompsons Solicitors' experienced medical negligence solicitors for professional, no obligation advice.
If you or a close family member belong to a trade union, Thompsons Solicitors can provide you with free initial support. We offer special terms for union members across the UK – visit our trade unions page to find out more about what you're entitled to as part of your membership.
If you're not a trade union member, speak to one of our experts about other funding options available – including our no win, no fee agreement. You can also find more information on our Fees and Payment page. Thompsons Solicitors is fully committed to being open and transparent about fees and costs – it forms part of Our Pledge– to ensure our clients feel in control of their case at every stage.
The compensation you receive as part of your medical negligence claim will vary depending on the severity of your injuries and their impact. Generally, the more severe your injury is, the more compensation is awarded.
Striking the right balance between settling and concluding cases quickly, and achieving the appropriate amount of compensation is a priority for our medical negligence lawyers. Thompsons Solicitors understands that a lengthy legal process is not welcomed by injured claimants who want to move on with their lives, however while some clinical negligence claims can be proven and settled within a number of months, others – especially if contested at court – can take longer to conclude. Our priority throughout is to keep our clients fully informed about where their case is at with regular updates and communication; as specialist medical negligence lawyers we are committed to minimising any burden or concerns for our clients throughout the legal process.