Personal Injury Solicitors Oxford
About our Oxford office
Since opening in 2009, Thompsons Solicitors' Oxford office has been home to a team of skilled personal injury lawyers who have helped hundreds of people across Oxfordshire secure compensation in a range of personal injury claims, including accidents at work, industrial diseases, road traffic accidents and other accidents away from the workplace.

For more information on making a claim or for free legal advice, contact 0330 173 6125 or fill in our online claim form. To discuss an existing claim with this office, call our solicitors in Oxford on 0186 533 2150.
Address
Thompsons Solicitors
Abe Lazarus House, Unit A
Bishop's Mews, Transport Way
Oxford
OX4 6HD

Phone number
Opening hours
Monday to Friday, 9am - 5pm.
Henrietta Phillips
Regional Managing Partner, London, Eastern and South East
Henrietta Phillips
Our People
The Oxford team wins, on average:
Nearly 200 cases every year
More than £1.5 million in damages every year
Nearly £1 million in compensation for clients injured at work each year
Excellent service throughout, always quick to respond to all my queries.
Thompsons' Oxford client

Accessibility
We are located on the first floor of this building which is accessible via a lift access. Our meeting rooms are on the ground floor.

Parking
Parking is available at the front of the building. Accessible bays are available.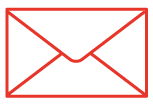 Post
Please use the following PO Box unique to the Oxford office for all postal correspondence:
PO box 11041, Nottingham NG1 9PS
Standing up for you since 1921
Every year, we secure millions of pounds in compensation for those who have been disadvantaged or marginalised due to injury. And as long as there are employers who put profit before the safety and rights of their workforce, we will be here to help. We continue to expose injustice, hold those responsible to account and campaign for positive change. As a point of principle, we will never work for employers or insurers.
Learn more about Thompsons Law