Personal Injury Solicitors Plymouth
About our Plymouth office
Thompsons Solicitors' Plymouth office is home to a team of specialist solicitors who provide advice to those who have been asked to sign a settlement agreement. 
Our team has decades of experience helping employees to understand their agreements and ensuring they get the best outcome. We've helped thousands of people to secure the best settlement agreements possible through our fast and efficient service.
For legal advice on your settlement agreement, complete our online claim form or call 0175 267 5810.
We can also support with personal injury claims through our Bristol office. You can start a claim online or call 0330 173 6125 for support on all personal injury matters. 
Address
Thompsons Solicitors
4th Floor, Salt Quay House
Sutton Harbour
Plymouth
PL4 0HP

Phone number
Opening hours
Monday to Friday, 9am - 5pm.
Catherine Cladingbowl
Regional Managing Partner, Wales and South West
About Catherine
Our People
The Plymouth team wins, on average:
More than 260 cases every year
More than £2.3 million in damages every year
More than £1.8 million in compensation for accident at work clients each year
The service provided by Thompsons Solicitors was fast and transparent. They always kept me informed about progress with my case. They were very kind and professional.
Thompsons' Plymouth client

Accessibility
We endeavour to make every visit to Thompsons Solicitors enjoyable and stress-free for all of our clients. If you have a disability and would like assistance accessing the building, please contact your case handler ahead of your visit so that we can make the necessary accommodations

Parking
Nearby car parking is available at a number of pay and display car parks including Harbour Car Park, 1 Lockyers Quay, Parking Barbican, The Gallery and Staples Car Park on Exeter Street. Blue Badge holders are permitted to park for free in this area.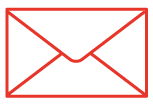 Post
Please use the following PO Box unique to the Plymouth office for all postal correspondence:
PO box 11033, Nottingham, NG1 9PG
Standing up for you since 1921
Every year, we secure millions of pounds in compensation for those who have been disadvantaged or marginalised due to injury. And as long as there are employers who put profit before the safety and rights of their workforce, we will be here to help. We continue to expose injustice, hold those responsible to account and campaign for positive change. As a point of principle, we will never work for employers or insurers.
Learn more about Thompsons Law