Making a Personal Injury Claim
Start your claim today 
For a free, no obligation initial assessment about your personal injury or for advice on making a personal injury claim, call our friendly, experienced team on 0800 0 224 224 or if now isn't the time to talk, complete our quick and easy request a callback form.

Simply provide us with your name, contact number and preferred date and time for us to call and we'll be in touch at a time convenient to you.
Why Thompsons?
We have been running and winning personal injury claims since 1921
We have a history of fighting the cases that other law firms have turned down
We have a network of specialist personal injury solicitors based across the UK
We're 100% committed to claimant-only work and only represent people who have been injured
We refuse to act for insurance companies or employers
We ran many high-profile, landmark legal cases that helped establish key laws and protect access to justice for everyday people
We are accredited by the Association of Personal Injury Solicitors and many of our personal injury experts are ranked as 'leading individuals' by the Legal 500 and Chambers & Partners
We have been highly recommended by The Times in its review of the UK's best law firms for four years running
We secured more than £150 million in personal injury compensation for our clients in 2021 alone
We offer a 'no win no fee' agreement, giving you peace of mind that if your personal injury claim isn't successful, you won't pay a penny.
Making a Personal Injury Claim
We understand that talking about your injury and making a personal injury claim can feel daunting. It's a conversation no one ever truly wants to have. But, for thousands of injured people and their families every year, it's one of the conversations that can make life a little easier after a personal injury. Working towards securing compensation will help ease the financial burdens associated with lost earnings after a personal injury, and give you the peace of mind that you have an expert legal advisor who is standing up for you, and your rights.
If you have suffered a personal injury that wasn't your fault, Thompsons can support you in making a personal injury claim. Follow these steps to understand how to get started:
Report the accident and gather evidence: Depending on the type of accident and where it took place, you may need to report it to whoever you believe to be responsible (for example, if the accident happens in the workplace or in a supermarket) and make a note of the incident in an accident book. If your accident happens in public or on the roads, be sure to take names and addresses of witnesses and, if appropriate, take photographs of the area. It's important that, for any expenses you incur as a result of your injury, you keep the receipts as you may be able to claim these back.


Contact our solicitors: Contact Thompsons Solicitors for free, no-obligation advice and to discuss your case. You will speak to one of our experienced team who will listen to your story, understand your experience and take down the detail we need to evaluate whether you have a case. We will give you honest advice about whether you have a case that is likely to succeed, and walk you through the next steps.
For more information on making a personal injury claim, or to start your claim today, get in touch using the request a callback form. Alternatively, complete our online claim form or call 0800 0 224 224.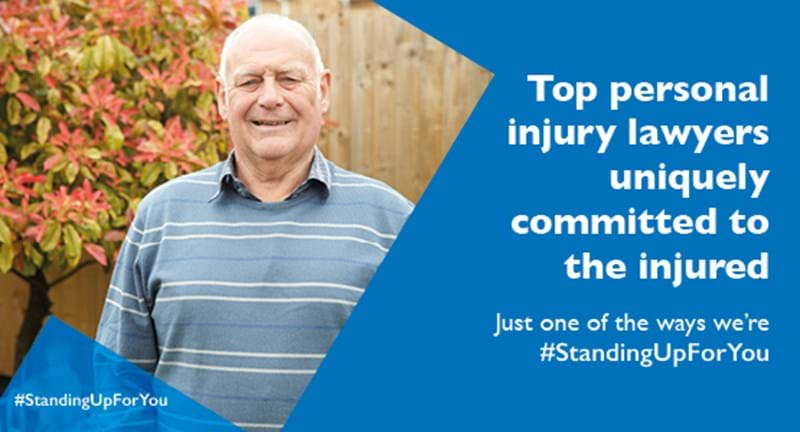 Have you suffered a personal injury?
Call our team on 0800 0 224 224 for free, no obligation advice or complete our simple online claim form
Start a Claim