The academic failed to declare £100,000 in a mesh study in 2012
A university professor who conducted an 'independent' assessment on vaginal tape has admitted he failed to declare £100,000 worth of funding - from a manufacturer of one of the mesh devices.
Professor Mohamed Abdel-fattah, of Aberdeen University, concluded his original report in 2012 but has since published a correction, after another doctor complained to the General Medical Council (GMC).
Abdel-fattah was the lead clinician on a study which assessed two types of transobturator mesh tape (TOT), used to treat female urinary incontinence. He concluded that no patients were suffering from pain three years after undergoing surgery involving TOT.
Mr Abdel-fattah has denied any link between the funding and the results of the study, but the revelation raised fresh concerns among the medical community and campaigners regarding the safety of mesh implants.
Speaking with Scottish radio station Northsound 1, founder of campaign group Sling The Mesh, Kath Sansom, called the news a 'disgrace' and said 'paid opinion leaders are a blot on medicine's integrity'.
According to the NHS, more than 127,000 people in the UK have received a mesh or tape implant, with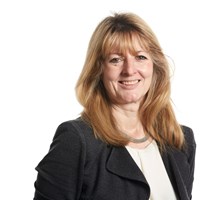 "All medical professionals have a duty of care to uphold, and this kind of non-disclosure understandably leads to questions about impartiality."

Linda Millband of Thompsons Solicitors
a growing number of people reporting crippling side effects such as severe pain and psychological trauma.
Thompsons Solicitors is representing hundreds of people who have been affected as a result of vaginal, rectal and hernial mesh, and has added its voice to the call to put patients, not profits, first.
Linda Millband, lead lawyer for clinical negligence at Thompsons Solicitors, said: "The NHS has been held as a global pillar of medical excellence for decades, with professionalism and a high standard of care at its heart. Professor Abdel-fattah, a mesh expert, has waited seven years since his initial report to declare this funding, but who's to say that he would have done so if the GMC had not received complaints about his research misconduct?
"All medical professionals have a duty of care to uphold, and this kind of non-disclosure understandably leads to questions about impartiality."
---
Concerned about negligent medical treatment or diagnoses? Talk to us for advice and support today.
Our discreet and compassionate medical negligence solicitors are experienced in the full range of medical injury claims and will work with you to establish whether you have a medical negligence compensation claim.
If you, or a loved one, think you have suffered medical negligence, such as a birth injury (for example, a cerebral palsy diagnosis following a difficult birth), misdiagnosis (such as cancer misdiagnosis), or suffered negligence during an operation contact us for advice.
If the incident happened more than three years ago, you will usually not be able to make a claim for compensation. However, exceptions do apply – such as instances where you could not have reasonably known your symptoms were caused by clinical negligence, or cases involves adults who lack legal capacity or children – so contact us for advice.
For further information, visit our How to Make A Compensation Claim page.