The Welsh cabinet secretary for health and social services, Vaughan Gething AM, addressed fellow Assembly Members in the Senedd (8 May) regarding the future of mesh procedures
This comes after the publication of a report looking into the use of vaginal mesh, by the Welsh Task and Finish Group, which concluded that mesh should be used as a "last resort". The report also recommended an "innovative new pathway" to care for patients suffering with stress urinary incontinence and pelvic organ prolapse.
Hundreds of women across the UK have been affected both physically and psychologically due to vaginal and rectal mesh operations. In Wales, more than 400 women have undergone procedures to remove mesh implants in the past ten years.
In his statement, Mr Gething reiterated the serious and life-changing complications that some women have suffered as a result of procedures involving mesh. He called for a "fundamental change" in support for women with pelvic health problems, moving from treatment to prevention in the first instance.
The formation of a ministerially-directed implementation group was also announced by the cabinet secretary. This group will oversee specific areas of women's health that need urgent attention and improvement, initially prioritising recommendations from the vaginal mesh and tape review. He announced that the group will be chaired by Tracy Myhill, chief executive of Abertawe Bro Morgannwg University Health Board, and promised funding of up to £1 million initially to support the improvements needed.
The announcement in Wales goes further than the Westminster government which, after a recent debate in the House of Commons regarding the continued use of mesh implants, refused to take any concrete action, despite the recognised risks.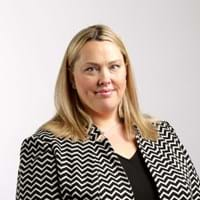 We welcome the review from the Welsh Government and the increased recognition of how mesh procedures have negatively affected individuals.

Catherine Cladingbowl Personal Injury Solicitor
Catherine Cladingbowl, personal injury solicitor at Thompsons said: "We welcome the review from the Welsh Government and the increased recognition of how mesh procedures have negatively affected individuals. The actions that are being taken are a step in the right direction.
"Thompsons is currently representing more than 200 victims of mesh who were not fully warned about the potential risks of the procedure and are now living with devastating health complications as a result.
"We will continue to work with victims and alongside 'Sling the Mesh' to raise awareness of the dangers that mesh poses to women. Our 'Patients Before Profits' campaign calls for an immediate suspension on all procedures involving mesh, pending a full inquiry."
---
Concerned about negligent medical treatment or diagnoses? Talk to us for advice and support today.
Our discreet and compassionate medical negligence solicitors are experienced in the full range of medical injury claims and will work with you to establish whether you have a medical negligence compensation claim.
If you, or a loved one, think you have suffered medical negligence, such as a birth injury (for example, a cerebral palsy diagnosis following a difficult birth), misdiagnosis (such as cancer misdiagnosis), or suffered negligence during an operation contact us for advice.
If the incident happened more than three years ago, you will usually not be able to make a claim for compensation. However, exceptions do apply – such as instances where you could not have reasonably known your symptoms were caused by clinical negligence, or cases involves adults who lack legal capacity or children – so contact us for advice.
For further information, visit our How to Make A Compensation Claim page.