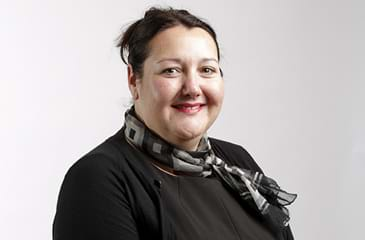 Amanda Jones
Specialist Asbestos Solicitor
Cardiff
Amanda is a highly experienced specialist asbestos disease solicitor, with a particular emphasis on dealing with asbestos and mesothelioma compensation claims for people across Wales. Although based in Thompsons' Cardiff branch, Amanda also works and manages cases from a Llanelli-based practice that Thompsons was asked to work with before the untimely death of the previous asbestos disease expert who practised there.
She regularly deals with complex asbestos disease cases and often represents women who have developed mesothelioma after coming into contact with asbestos when handling their male relatives' working clothes.
Amanda has an extensive working knowledge of the main workplaces where asbestos was used and has successfully represented hundreds of people who have developed an asbestos-related disease. 
She takes pride in keeping in close contact with her clients and building a relationship with families during a difficult time faced with an asbestos diagnosis. She has secured a large number of settlements and regularly receives positive feedback from her clients, many of whom state how sensitively and efficiently she has dealt with their claim.


"Many thanks forthe sympathy and understanding through such a difficult time."  Mrs J of Llanelli


"Thank you. We appreciate all you have done for mam and dad. We are so happy that you got to meet dad and understand the person who we loved dearly, and shaped our lives. With our love and thanks."  A family from Bridgend


"Dear Amanda, these flowers are a small measure of our appreciation. We cannot thank you enough for all your time, effort, knowledge and kindness that you put into our mum's case. We will be forever grateful of the outcome and thankful that we can now move on from what has been a stressful time."  A family from Bridgwater


Amanda actively supports Asbestos Awareness and Support Cymru and has been a guest speaker at the annual training days organised for senior medical practitioners within Wales.


Successful Asbestos Compensation Claims

Below you will find a small selection of the successful asbestos compensation claims Amanda has dealt with at Thompsons Solicitors:
Work in Power Station led to Mesothelioma
A man from Caldicot who worked in Uskmouth Power Station for many years developed mesothelioma decades later, by which stage he was also suffering from advanced dementia.
As a result, Amanda could not take instructions directly from him. Acting through his litigation friend, she relied on evidence from other workers held in extensive archives built up from other cases, against the same power station.
Amanda successfully resolved the case just 6 months after receiving instructions from the family
Mesothelioma after exposure to asbestos in overalls
A Plymouth woman developed mesothelioma after she was exposed to asbestos after washing the overalls of her husband who worked as a cleaner at Devonport Dockyard.
She contacted Thompsons to start a claim for compensation and Amanda was able to settle the claim and allow her to make adaptations to her home to make life more comfortable for her.
Complex quantum
A West Wales man was diagnosed with mesothelioma decades after working with asbestos at Pembroke Power Station. At the time of diagnosis the man was a very senior electrician with a high income generating job, with plans to work well beyond normal retirement age. With the assistance of a forensic accountant and detailed evidence from other gentlemen working beyond retirement in similar roles throughout the world, she was able to successfully recover damages in excess of £500,000 for the victim's family.


Professional Membership
Amanda has been a member of the Association of Personal Injury Lawyers for over 13 years.