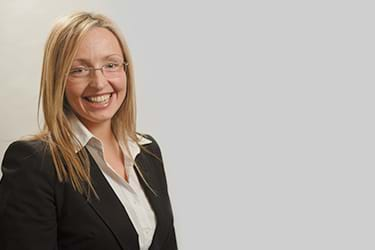 Natalie Harvey
Senior Personal Injury Solicitor
Leeds
Natalie Harvey is a personal injury solicitor  based in Thompsons' Leeds office. 
She has many years experience in dealing a wide variety of personal injury claims resulting from accidents at work, such as slips and trips in the workplace, manual handling injuries and falls from height.
Many of the cases Natalie has dealt with involve complex legal issues and defendants who refuse to accept responsibility for the accident. Thanks to her expertise, she has been able to help clients to recover the maximum amount of compensation to which they are entitled. 
Successful Personal Injury Claims
Below, you will find just a small selection of the successful personal injury compensation claims Natalie has dealt with from Thompsons Solicitors' Leeds office.
Caretaker suffered serious laceration to wrist
A caretaker was trying to board up a window which had been broken by vandals when he suffered a serious laceration to his wrist.
His employers tried to deny responsibility for the accident but Natalie was successful in recovering compensation because the task had not been risk assessed. If it had been, it would have been found to be a job more suitable for two people.
Slipped on rubbish and injured shoulder
When opening up the building where he worked early one morning, Natalie's client slipped on a piece of rubbish lying on the floor and fell, injuring his shoulder.
Natalie made a claim for compensation for him on the grounds that the floor area should have been thoroughly cleaned at close of business the night before. The client's employers denied responsibility and Natalie had to issue proceedings and pursue the case through the courts She recovered just over £100,000 damages for the injured man.