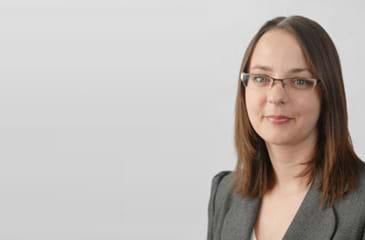 Lisa Gunner
Serious Injury Solicitor
Bristol
Lisa Gunner is a serious injury solicitor based in Thompsons Solicitors' Bristol office. She is part of Thompsons' Serious Injuries Team and helps injured people from throughout the South West of England to make serious injury claims.
Lisa has successfully represented both adults and children and specialises in life-changing injury claims such as brain injuries and spinal injuries.
Lisa works hard for every client she represents and always strives to recover the maximum amount of compensation they are entitled to.  


Successful Serious Injury Claims
Below, you will find just a small selection of some of the serious injury compensation claims Lisa has dealt with from Thompsons Solicitors' Bristol office.
Fingers amputated after accident at work
In this case, Lisa represented a man who lost three fingers after an accident at work involving a dangerous machine. The man had been operating the printing machine when his fingers became trapped between two rollers which were not protected by a suitable guard.
The injured man could not return to work after the accident and understandably struggled with everyday tasks. Lisa used her skill and experience to claim a substantial sum in compensation for the injured man which in part has been used to fund the purchase of two prosthetic fingers from revolutionary company Touch Bionics (the third finger which he lost has been replaced by his toe).
Without the compensation, it would not have been possible for this man to purchase the prosthetic fingers which are making it easier for him to be positive about the future and get his life back to normal.
Life threatening injuries following RTA
Lisa acted for a client who was struck by a car driven by a driver who was over the drink drive limit.
He sustained life threatening injuries. His injuries included a brain injury, punctured lung, complex open elbow fracture, radial nerve palsy in the left arm, fractured pelvis, tibia and femur. The Claimant underwent numerous operations and spent a prolonged period in hospital.
Despite surgery, the Claimant was left with limited use of his dominant arm, restricted mobility and persistent disabling pain. The Claimant's accident significantly restricted the activities of daily living and he was unable to return to any form of employment. The Claimant needed daily care and assistance together with various aids and equipment.
Lisa secured a substantial sum in compensation for this man and he was very happy with the outcome.


Professional Membership
Lisa has achieved accreditation from the Law Society for Personal Injury and is a member of The Association of Personal Injury Lawyers (APIL) and Headway, the brain injury charity.