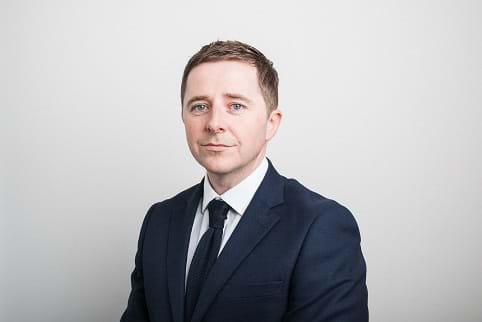 Senior executive Trevor is a serious injury solicitor covering cases across the UK and beyond. 

Based at Thompsons Solicitors' Newcastle office, Trevor joined Thompsons in 2007 shortly after qualifying as a solicitor and has extensive experience in dealing with high value personal injury claims related to brain injuries, spinal injuries, amputations, chronic pain and serious multiple injuries.

Trevor has significant experience in military cases involving non-freezing cold injury and is Thompsons' lead solicitor for injuries of this type, as well as being a senior member of the Serious Injuries and Clinical Negligence Teams in the North East region. 

An accomplished and confident litigator, Trevor also have expertise in dealing with claims concerning accidents at work, road traffic accidents, public liability, the military and accidents abroad. 

Trevor is the secretary for the Hartlepool branch of Headway, which provides information, support and social activities for brain injury survivors, their families and their carers in the Hartlepool area.

The best aspect of working at Thompsons for Trevor is that the firm always puts the client first to achieve the best possible outcome. 

Outside of work, Trevor enjoys keeping fit, playing golf, following a range of sports and spending time with his family. 
TREVOR'S CASE EXPERIENCE 
Non-freezing cold injury claim: Trevor represented a former serviceman who was left with permanent pain in his hands after army training. The man developed non-freezing cold injuries during a winter training course. The man began to experience hand and foot pain after spending most of a day in cold and snowy conditions, but his employer neglected to take his complaints seriously and he remained on duty. Trevor gained evidence from a vascular surgeon and a psychiatrist and secured £300,000 compensation for his client. 

Accident at work claim: Trevor's client was a scaffolder who fell 40ft from a platform, suffering fractured ribs, damage to his spine, a shoulder dislocation and nerve damage. The employer denied liability, however Trevor argued that the platform was unstable and unable to hold his client's weight. Shortly before the case went to trial, the employer settled for £90,000.  
Serious injury claim: Trevor represented an individual with serious injuries resulting from a fall at work leading to restricted mobility and rehabilitation, care and accommodation needs. The settlement package exceeded £1.5m.
TESTIMONIALS 
Trevor's former client said: "Thank you very much Trevor for all your help. Really appreciate all the time and effort in helping to achieve a good settlement."

Another of Trevor's former clients said: "The support provided to me throughout this case was outstanding. I will always have the symptoms of non-freezing cold injury, and will have difficulty working in cold temperatures, but the compensation will go some way to helping me rebuild my life."