Mesothelioma compensation
START YOUR CLAIM TODAY
For free, no obligation legal advice about starting a mesothelioma compensation claim for you or a loved one, complete our quick and easy callback request form.

Simply fill out your contact details, choose a preferred time for us to call, and one of our expert solicitors will be in touch to discuss your claim.
Why Thompsons?
We won the first ever successful asbestos compensation claim in 1972 and have been involved in every major landmark case since
We are viewed as one of the top mesothelioma law firms in the UK
We're 100% committed to claimant-only work which means, unlike other law firms, we only ever represent the unwell individual, never insurers or employers
Our specialist solicitors have been involved in some of the most ground-breaking mesothelioma compensation claims, and can support you with your claim too
We have a network of solicitors who specialise in mesothelioma compensation claims based in local offices right across the UK
Where it is useful and appropriate, we link our clients up with charities, support groups and medical specialists to be able to help them and their loved ones following a mesothelioma diagnosis
Our specialist lawyers are actively involved in regional support groups, meaning they understand the issues for mesothelioma sufferers locally
We offer a 'no win no fee' agreement so if your mesothelioma compensation claim isn't successful, you won't pay a penny.
About Mesothelioma Compensation Claims
A mesothelioma compensation claim is a legal process taken by someone who has developed mesothelioma as a result of being exposed to asbestos. The claim aims to secure financial compensation from those responsible – often an employer, past or present – who allowed the exposure to take place. Typically, the employer's insurers will pay out any compensation awarded.

If you are diagnosed with mesothelioma in the UK, you should consider appointing one of our solicitors to explore your claim.
To start a no win no fee mesothelioma compensation claim for you or a loved one, get in touch today using the request a callback form. Alternatively, complete our online claim form or call 0800 0 224 224.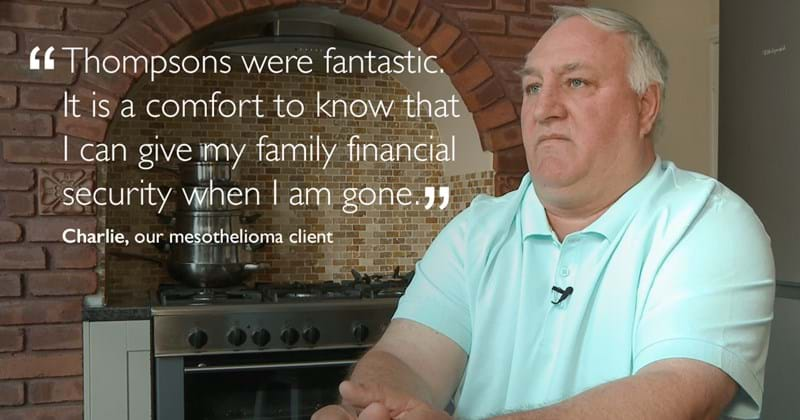 Start your mesothelioma claim today
Call our team on 0800 0 224 224 for free, no obligation advice or complete our simple online claim form