41 per cent of private hospitals need to improve safety standards, a new report says
Private hospitals must create safety and quality improvement plans within two weeks or face punishment from the government, the Secretary of State for Health and Social Care has warned.

In light of a report by the Care Quality Commission (CQC), Jeremy Hunt has written to the leaders of 206 private hospitals across the country, instructing them to clarify how they will improve their safety in line with national standards intended to protect the public.
The CQC's report reveals that poor safety standards at two-in-five private hospitals are putting patients at risk. The government is becoming increasingly worried about the wellbeing of patients at private hospitals, many of whom have to be transferred to state-run facilities in emergencies.
Mr Hunt's letter also calls for private hospitals to be held accountable for medical errors in the same way that public organisations are. Furthermore, it says the NHS should receive more compensation in cases where it is left to deal with the fallout of private sector medical negligence; something that independent healthcare providers strongly oppose.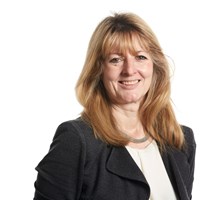 The NHS should not bear the brunt of costs for mistakes made on private hospital premises

Linda Millband Head of medical negligence at Thompsons Solicitors
The warning comes amidst a wider government inquiry into the safety of the private health sector, launched in response to the case of Ian Paterson, the disgraced breast surgeon.
Linda Millband, head of medical negligence at Thompsons Solicitors, the law firm that exposed the legal loophole being exploited by private healthcare providers during the Ian Paterson scandal said: "We have been saying since 2013 that the private healthcare system is broken and established the #PatientsBeforeProfits campaign to expose the ways private health providers were seeking to profit from patients without holding themselves to the same standards of safety and accountability as the NHS.
"We agree that the NHS should not bear the brunt of costs for mistakes made on private hospital premises and would urge the Health Secretary to consider the emerging mesh scandal in his sanctions – how many patients have been injured by mesh procedures carried out by privately paid-for doctors?"
---
Concerned about negligent medical treatment or diagnoses? Talk to us for advice and support today.
Our discrete and compassionate solicitors are experienced in the full range of medical injury claims, and will work with you to establish whether you have a claim for compensation.
If you, or a loved one, think you have suffered medical negligence in the last three years, contact us for advice.
If the incident happened more than three years ago, you will usually not be able to make a claim for compensation. However, exceptions do apply – such as instances where you could not have reasonably known your symptoms were caused by clinical negligence, or cases involves adults who lack legal capacity or children – so contact us for advice.
For further information, visit our How to Make A Compensation Claim page.