One of the largest manufacturers of surgical mesh devices has announced an immediate withdrawal of its products for vaginal mesh implants.
The manufacturer C.R.Bard says it is voluntarily stopping the production of all of its urogynaecological products 'to focus on other strategic priorities', but insists that its decision is not in response to growing concerns about the safety of mesh products.
C.R. Bard's products are made from polypropylene plastic and were marketed as treating stress urinary incontinence (SUI) and pelvic organ prolapse (POP) in women.
The company's decision comes with a deadline to all healthcare professionals, hospitals and distribution centres in the UK who use or stock the devices to remove Bard mesh products from their shelves within two weeks.
Thompsons Solicitors is currently acting for over 200 mesh-injured women, and men, and has welcomed the manufacturer's decision to remove their mesh products with immediate effect.
Linda Millband, national practice lead for clinical negligence at Thompsons Solicitors, said: "Whatever the motivation behind Bard's decision to stop production of these mesh devices it is welcome. The move means there is one less mesh device available to healthcare professionals to treat women with an SUI or POP – this can only be seen as a good thing given the growing body of evidence pointing to incorrectly inserted mesh devices having caused significant harm.
Thompsons Solicitors has seen first-hand the pain and suffering mesh implants have caused patients across the UK. Thompsons currently acts for over 200 of the potentially thousands of women and some men who weren't made aware of the complications or potential risks of mesh-based procedures and now live with chronic pain, infections, scarring, some being unable to even walk. Thanks to the awareness-raising efforts of groups like Sling the Mesh, the dangers of mesh-related surgical procedures are now being recognised and debated at the highest levels of government.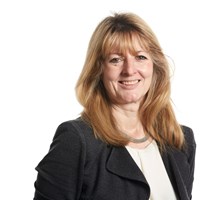 The move means there is one less mesh device available to healthcare professionals to treat women with an SUI or POP - this can only be seen as a good thing.

Linda Millband of Thompsons Solicitors
What should I do if I have a Bard mesh device implant?
If you are a patient with one of these devices, you don't need to have the device removed if it isn't causing any pain, or other issues. The UK's medical regulator, the Medicines and Healthcare Regulatory Agency (MHRA), has advised that implanted devices don't need to be removed, and patients don't need any extra follow-up unless they have experienced complications.
However, if you do have any concerns about your mesh implant, you should contact your GP or healthcare professional for advice and don't be put off. See more about Sling the Mesh here.
If you would like to discuss your legal rights, Thompsons Solicitors is here to help. Call us on 0800 0 224 224 for free, no obligation advice.
Our medical negligence lawyers are fighting for hundreds of women who have suffered from mesh complications, and as a firm we are supporting the campaign to ban the use of mesh completely. Visit our Patients Before Profits – Let's Help Sling the Mesh campaign page for more details.