Mr Anthony Dixon has received complaints about his procedures as well as inappropriate comments to patients
The deadline for patients who believe they have been injured as a result of mesh implant surgery performed by Mr Anthony Dixon on the NHS has been extended to Friday 31 July 2020.
An NHS handling agreement means that those who have had a rectopexy (LVMR) or STARR procedure undertaken by Tony Dixon can get fast track help to try and deal with any damage done by his invasive operations.
The agreement only applies to NHS patients, although in certain circumstances it applies as well to patients who had mesh surgery at a private hospital but whose treatment there was funded by the NHS.
More than 100 people have turned to Thompsons Solicitors for legal help after surgical procedures by Tony Dixon, a consultant colorectal surgeon left them in excruciating pain and suffering additional medical complications. 
Multiple women have come forward to speak in confidence about procedures performed by Tony Dixon, who worked at the NHS Southmead hospital in Bristol, the former Frenchay hospital in Bristol, and the private Spire Bristol hospital. He is said to have rushed into recommending invasive mesh implant surgery, a procedure that aims to repair pelvic damage - commonly caused by childbirth - without warning patients about the potential pain and complications it can cause, and without suggesting an alternative treatment. 
Tony Dixon was originally suspended from work pending an investigation by his NHS Trust which placed restrictions on what procedures he can undertake by the General Medical Council. In a letter issued by the Trust to ex-patients on 25 June 2019, it was confirmed that Mr Tony Dixon had been formally dismissed.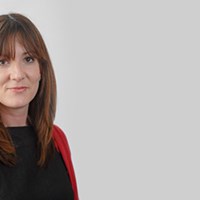 We are looking into medical negligence claims; mostly for the mesh procedure rectopexy and another called STARR, at a private hospital, NHS Southmead Hospital as well as Frenchay Hospital, all in Bristol.

Madeleine Pinschof medical negligence expert at Thompsons Solicitors
Madeleine Pinschof, medical negligence expert and the national mesh coordinator for Thompsons Solicitors said: "We are acting for more than 100 clients operated on by Dr Tony Dixon who are in worse pain now than they were before the mesh surgery none of whom were adequately warned of the complications that could arise.
"We are looking into medical negligence claims; mostly for the mesh procedure rectopexy and another called STARR, at a private hospital, NHS Southmead Hospital as well as Frenchay Hospital, all in Bristol. 
"As the solicitor co-ordinating mesh claims across the firm it amazes me that here, once again, the NHS has moved swiftly on complaints whilst the private hospitals Tony Dixon worked at have been slow to react. In our view, regardless of where the patient was treated – NHS or private - the same standards of governance and safety should apply." 
Ready to talk?
Thompsons Solicitors is currently representing more than 250 people across the UK who have been negatively affected by mesh procedures. If you would like legal advice about making a claim from our medical negligence solicitors, complete our simple, online claim form.
Alternatively, you can learn more about our campaign to help those who have needlessly suffered this invasive procedure and for the private health providers to have to respond as the NHS does when things go wrong by clicking on the link below.
---
Concerned about negligent medical treatment or diagnoses? Talk to us for advice and support today.
Our discreet and compassionate medical negligence solicitors are experienced in the full range of medical injury claims and will work with you to establish whether you have a medical negligence compensation claim.
If you, or a loved one, think you have suffered medical negligence, such as a birth injury (for example, a cerebral palsy diagnosis following a difficult birth), misdiagnosis (such as cancer misdiagnosis), or suffered negligence during an operation contact us for advice.
If the incident happened more than three years ago, you will usually not be able to make a claim for compensation. However, exceptions do apply – such as instances where you could not have reasonably known your symptoms were caused by clinical negligence, or cases involves adults who lack legal capacity or children – so contact us for advice.
For further information, visit our How to Make A Compensation Claim page.