Thousands of women who were given mesh patch and mesh tape implants over the last nine years have had surgery to remove them, a new NHS report says
The audit, conducted by NHS Digital, shows that 5,374 women have undergone mesh removal surgery after being given an implant for stress urinary incontinence or prolapse.
127,000 women had a mesh patch or mesh tape to fix incontinence or prolapse in the nine years from 2008 to 2017.
The data also suggests that there has been an overall decline in the number of cases of mesh fittings and that fewer removal procedures have been carried out.
Campaigners and MPs have previously warned that government has underestimated the extent of the issue.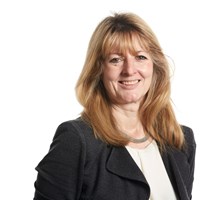 We'd echo the words of Sling The Mesh that the government has selectively used figures in a bid to make the mesh risk look low.

Linda Millband Head of medical negligence at Thompsons Solicitors
Kath Sansom, founder of the campaign group Sling The Mesh, which is raising awareness of the potential risks of vaginal and rectal mesh surgery, said: "The audit has not included private patients or women going to GPs for pain medication or antibiotics to treat painful urinary infections so there are thousands not included in this data.
"The report shows even eight years after mesh insertion it is still causing problems. This audit has no information on the devastating social and psychological impact on women – we ran a survey that shows a third of women in our group of 6,000 have had to stop work and a fifth reduce their hours due to disability or pain."
Linda Millband, head of medical negligence at Thompsons Solicitors said: "We are already working with over 100 victims of mesh implants but our experience of working with ex-patients of disgraced surgeon Mr Paterson suggests that this is only scratching the surface. We'd echo the words of Sling The Mesh that the government has selectively used figures in a bid to make the mesh risk look low.
"In the early days of the Paterson case we worked with only five injured women but by the end we had over 500 clients as people made the connection between their treatment, their symptoms and Paterson. We are particularly concerned that the extent of mesh usage may be far higher than current estimates as the Paterson case revealed that private hospitals have different record keeping arrangements."
---
Concerned about negligent medical treatment or diagnoses? Talk to us for advice and support today.

Our discrete and compassionate solicitors are experienced in the full range of medical injury claims, and will work with you to establish whether you have a claim for compensation.
If you, or a loved one, think you have suffered medical negligence in the last three years, contact us for advice.
If the incident happened more than three years ago, you will usually not be able to make a claim for compensation. However, exceptions do apply – such as instances where you could not have reasonably known your symptoms were caused by clinical negligence, or cases involves adults who lack legal capacity or children – so contact us for advice.
For further information, visit our How to Make A Compensation Claim page.