Thompsons has echoed concerns surrounding vaginal and rectal mesh implants after Brexit
A Government committee has urged those on both sides of Brexit negotiations to ensure current plans to classify mesh implants as 'high risk' in 2020 are not weakened when the UK withdraws from the EU.
The Health and Social Care Committee has welcomed the Government's stated intention to maintain regulatory alignment with the European Medicines Agency (EMA) post-Brexit. However, the Committee notes that any co-operation between the EU and UK in this sector are dependent on agreements being in place post-Brexit, and there needs to be a contingency plan should this not be the case.
The committee's chair, Dr Sarah Wollaston MP, said: "In order to minimise harm to their citizens, both the UK and the EU-27 should look to secure the closest possible regulatory alignment in the next round of the Brexit negotiations. Failure to do so would signal a triumph of ideology over the best interests of patients."
A spokesperson for Sling the Mesh, a campaign group raising awareness of mesh complications, underlined the importance of the UK being at one with the EMA by reference to proposed EU changes to the classification of hernia and pelvic mesh implants, from Class II to Class III in 2020. A change to Class III would make these products 'high risk' and lead to stricter surveillance on their distribution and use.
They commented: "Under the EU, all surgical mesh, pelvic and hernia, is due to be raised to a Class III high risk medical implant by 2020. That means more trials before and after the products are launched and given the risks that have been exposed with these products that has to be a good thing and something we welcome.
"Our fear is that this may not happen in the UK because of Brexit."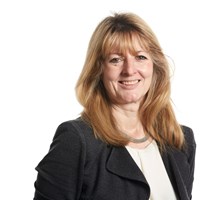 Europe is due to be classing mesh implants as high risk in 2020 and Brexit or not we would urge that this happens in the UK.

Linda Millband National practice lead for clinical negligence at Thompsons Solicitors
The committee added that Brexit negotiations should also provide for allowing patients in the UK and the EU the opportunity to continue to participate in clinical trials across Europe. If the UK cannot access these aspects of the EU life sciences sector, including membership of research mechanisms such as Horizon 2020 and access to EU Research and Development funding, patients in the UK may be shut off from pioneering treatments.
In a similar vein, the advice of the committee was that the UK should continue to be members of all major EU pharmacovigilance systems which would mean that patient safety remains a priority, and that customs and trade should remain frictionless so that there are no barriers in the trade of pharmaceutical products.
Linda Millband, national practice lead for clinical negligence at Thompsons Solicitors, a law firm acting for around 150 mesh injured patients, said: "Thompsons Solicitors shares the concerns of the Health and Social Care Committee and of Sling the Mesh - Brexit must not lead to an erosion of patient safety standards, particularly in the private healthcare sector which we know is already governed by less stringent regulations when compared to the NHS.
"Europe is due to be classing mesh implants as high risk in 2020 and Brexit or not we would urge that this happens in the UK. Only if we do this can we ensure that there is a rigorous testing process and any patients offered mesh surgery are carefully monitored post-operatively."
---
Concerned about negligent medical treatment or diagnoses? Talk to us for advice and support today.
Our discreet and compassionate medical negligence solicitors are experienced in the full range of medical injury claims and will work with you to establish whether you have a medical negligence compensation claim.
If you, or a loved one, think you have suffered medical negligence, such as a birth injury (for example, a cerebral palsy diagnosis following a difficult birth), misdiagnosis (such as cancer misdiagnosis), or suffered negligence during an operation contact us for advice.
If the incident happened more than three years ago, you will usually not be able to make a claim for compensation. However, exceptions do apply – such as instances where you could not have reasonably known your symptoms were caused by clinical negligence, or cases involves adults who lack legal capacity or children – so contact us for advice.
For further information, visit our How to Make A Compensation Claim page.