The rally marks the 100th anniversary of when women were first given the right to vote in the UK
Women's support group Sling the Mesh will rally outside the House of Lords this week [Tuesday 6 February] as part of continued calls for the government to suspend the use of pelvic mesh.
The protest, which takes place on the 100th anniversary of some women in the UK being given the right to vote, will take place from 1pm to 3pm. While campaigners rally outside, Lord Phillip Hunt will ask peers in the House of Lords why pelvic mesh is still being routinely used in the UK after it was banned from use in New Zealand last year.
Annette Power, a Cambridgeshire woman whom is at risk of sepsis and close to becoming antibiotic resistant as a result of a mesh implant, will participate in the rally, following in the footsteps of her grandmother, one of the original suffragettes.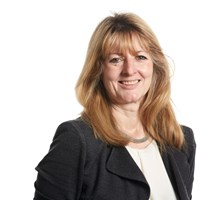 The government cannot put mesh action on the back burner any longer, especially when other countries like New Zealand are taking firm action and banning the implants.

Linda Millband of Thompsons Solicitors
Linda Millband, lead lawyer for clinical negligence at Thompsons Solicitors, said: "Our team of medical negligence specialists are already supporting hundreds of men and women across the UK who have been seriously and, in some cases, permanently injured as a result of vaginal and rectal mesh implants. Unfortunately we feel this is just the tip of the iceberg and suspect many more people are suffering in silence because of these dangerous implants.
"The government cannot put mesh action on the back burner any longer, especially when other countries like New Zealand are taking firm action and banning the implants. We hope that discussions in the House of Lords – on a very important day for women across the country – will be the first step to getting the use of vaginal and rectal mesh suspended in the UK until the safety of the devices is fully scrutinised."
A survey of 570 Sling The Mesh members revealed the extent of injuries suffered when mesh implant surgery goes wrong:
Seven out of ten women suffering complications lose their sex lives
Six out of ten suffer depression
One in seven lose their marriage/partners
A third give up work
More than half suffer constant urinary infections (UTI/cystitis).


Kath Sansom, of Sling The Mesh, said: "Our survey shows the personal devastation when women suffer. We have women in the group who are suicidal and who don't want to carry on because the pain is so intense - yet previously they led healthy lives.
"Surgeon societies know there are big problems as 18 specialist mesh centres have been set up across England. Also conferences are being held on how to deal with mesh litigation. 

"Surgeons only monitor women for around three months after an operation so have no idea of the scale of suffering as some problems take months or years to cut in. There is little reliable audit and no national register like there is for hip implants."
Chair of the All Party Parliamentary Group on Surgical Mesh Implants, Owen Smith MP, said: "These results are truly heart-breaking and show the shocking extent of the suffering some women are facing following mesh implant surgery. Many of the issues detailed in the survey are life-changing and cannot be ignored.
"I am calling on the government to urgently conduct a full audit of all patients who have been treated with mesh and undertake a prospective registry of any new patients. Until we have a clear understanding of the long term risks and benefits of mesh, its use should be suspended."

Thompsons Solicitors has an extensive history in supporting people right across the UK who have been affected by medical negligence, including the hundreds of people injured as a result of unnecessary surgical procedures conducted by jailed surgeon, Ian Paterson.
Thompsons is now fighting to shed light on the dangerous legal loophole which allows private healthcare providers to shift responsibility when one of their clinicians – like Ian Paterson – carries out a negligence act, as part of the Patients Before Profits campaign.
---
Concerned about negligent medical treatment or diagnoses? Talk to us for advice and support today.
Our discreet and compassionate medical negligence solicitors are experienced in the full range of medical injury claims and will work with you to establish whether you have a medical negligence compensation claim.
If you, or a loved one, think you have suffered medical negligence, such as a birth injury (for example, a cerebral palsy diagnosis following a difficult birth), misdiagnosis (such as cancer misdiagnosis), or suffered negligence during an operation contact us for advice.
If the incident happened more than three years ago, you will usually not be able to make a claim for compensation. However, exceptions do apply – such as instances where you could not have reasonably known your symptoms were caused by clinical negligence, or cases involves adults who lack legal capacity or children – so contact us for advice.
For further information, visit our How to Make A Compensation Claim page.