Thompsons Solicitors has responded to recent findings from the Care Quality Commission (CQC) regarding 'widespread' failures across private hospitals.
In the first comprehensive review of the sector, the CQC raised concerns about the 'old-fashioned' approach to senior doctors, and in particular, surgeons.
The figures indicate that two out of five private hospitals in England are failing to meet safety standards. This highlights a real danger within private hospitals that poor practices could persist due to a lack of formalised governance procedures.
These failures and their wide reaching ramifications were clearly demonstrated by the Ian Paterson case. Thompsons Solicitors represented over 500 victims of Ian Paterson, a disgraced former breast surgeon who performed unnecessary and incorrect operations on over 1,000 men and women at two separate private hospitals.
During our investigations into Paterson's negligence, we uncovered a number of practice issues across private healthcare providers. As a result of this, Thompsons Solicitors developed the Patients before Profits campaign, to ensure that patient safety is prioritised at all times, across all healthcare settings.
More recently, oversights surrounding the practices of individual clinicians in private hospitals has been called into question regarding mesh surgery. Thompsons Solicitors is currently working with over 150 victims of vaginal and rectal mesh implants, where it is feared that systematic failures may have caused unnecessary distress, pain and ill health.
Thompsons Solicitors has reinforced the need for greater transparency in the services provided by the private sector. The Patients before Profits campaign is calling for legislation to ensure that private practices are held to the same high standard as the NHS.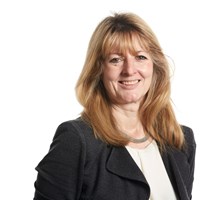 We hope that the Care Quality Commission's findings are taken seriously by the government and the regulatory systems of private healthcare providers are reviewed as an immediate priority.

Linda Millband Head of Clinical Negligence Strategy
Linda Millband, head of clinical negligence strategy at Thompsons Solicitors, said: "The Care Quality Commission's findings on governance and safety in private hospitals matches our experience supporting Mr Paterson's former patients and now again in the medical negligence cases we are running for mesh-related injuries.
"Thompsons has seen first-hand that there is a two-tier system in the monitoring and auditing of surgeons and consultants between the NHS and the private sector. Legal and regulatory loopholes mean that surgeons like Ian Paterson are not as scrutinised in their private work as they are in the NHS and in Paterson's case that led to hundreds of lives being permanently scarred.
"Thompsons Solicitors launched the Patients before Profits campaign so that no more patients are injured due to private healthcare sector failings. We hope that the Care Quality Commission's findings are taken seriously by the government and the regulatory systems of private healthcare providers are reviewed as an immediate priority."
---
Concerned about negligent medical treatment or diagnoses? Talk to us for advice and support today.
Our discreet and compassionate medical negligence solicitors are experienced in the full range of medical injury claims and will work with you to establish whether you have a medical negligence compensation claim.
If you, or a loved one, think you have suffered medical negligence, such as a birth injury (for example, a cerebral palsy diagnosis following a difficult birth), misdiagnosis (such as cancer misdiagnosis), or suffered negligence during an operation contact us for advice.
If the incident happened more than three years ago, you will usually not be able to make a claim for compensation. However, exceptions do apply – such as instances where you could not have reasonably known your symptoms were caused by clinical negligence, or cases involves adults who lack legal capacity or children – so contact us for advice.
For further information, visit our How to Make A Compensation Claim page.