Sodium valproate has been given to women with epilepsy for more than 40 years, but can cause physical and cognitive health problems
Women prescribed a particular type of epilepsy medication since the 1970s are unaware of the health risks it poses to unborn babies during pregnancy, according to a recent survey. 
Sodium valproate, also known as Epilim, Episenta and Epival, is prescribed to epilepsy sufferers to control seizures. The drug has a 10 per cent chance of causing physical deformities and a 40 per cent risk of causing autism as well as a low IQ and learning disabilities in children born to women who take the drug during their pregnancy. Campaigners estimate around 20,000 children in the UK have been harmed by the drug since the 1970s. 
Despite the medication being prescribed to women for more than 40 years, many claim they were never told about the dangers the drug posed to their unborn child. 
In 2016, the MHRA (Medicines and Healthcare Products Regulatory Agency) introduced new guidance on prescribing sodium valproate to women and girls with epilepsy. According to the BBC, doctor instructions "say valproate should not be used during pregnancy unless there is no safer alternative and only after careful discussion of the risks". Additional warnings have also been added to the drug packaging, as part of a new warning system known as the Valproate Toolkit.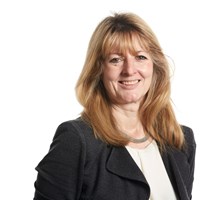 If a link between the drug and a child's condition has been established, then we would encourage families to get in touch with our specialist medical negligence lawyers, who can help determine whether they are entitled to make a claim for compensation.

Linda Millband national lead lawyer of Thompsons Solicitors' clinical negligence team
However, according to a recent survey commissioned by three charities - the Epilepsy Society, Epilepsy Action and Young Epilepsy – almost 70 per cent of the women polled, who have epilepsy, have not received the new toolkit.
The survey also revealed one in six women taking sodium valproate were unaware that the drug could "negatively affect the development and/or physical health of children born to women taking this medication", and 21 per cent claimed that a healthcare professional had failed to initiate discussions about the risks. 
The charities advise women taking sodium valproate to continue taking the drug unless their specialist has told them otherwise, and to speak with a health care professional as soon as possible. 
According to BBC reports, families with children who have been affected by sodium valproate are now seeking compensation for their suffering and demand a public inquiry into why the risks were not effectively communicated. 
Linda Millband, national lead lawyer of the clinical negligence team at Thompsons Solicitors, said: "It seems incredible and quite frankly appalling that the dangers of this drug have been ineffectively communicated to epileptic women for four decades. As a result, thousands of children and their families have been left to suffer with the consequences of sodium valproate – some even needing full time-care and support due to the seriousness of their injuries." 
Thompsons Solicitors is one of the UK's leading personal injury law firms and has extensive experience winning medical negligence claims for people who have suffered an injury as a result of someone else's fault. Over the past 90 years, our specialist medical negligence lawyers have secured hundreds of thousands of pounds in compensation for people whose lives have been turned upside-down as a result of medical negligence – you can read some of their stories here. 
Ms Millband continued: "Understandably there will be many families left concerned about whether their child or even children have been affected by the drug and we would advise them to contact their health practitioner to discuss this. If a link between the drug and a child's condition has been established, then we would encourage families to get in touch with our specialist medical negligence lawyers, who can help determine whether they are entitled to make a claim for compensation."
---
Concerned about negligent medical treatment or diagnoses? Talk to us for advice and support today.
Our discreet and compassionate medical negligence solicitors are experienced in the full range of medical injury claims and will work with you to establish whether you have a medical negligence compensation claim.
If you, or a loved one, think you have suffered medical negligence, such as a birth injury (for example, a cerebral palsy diagnosis following a difficult birth), misdiagnosis (such as cancer misdiagnosis), or suffered negligence during an operation contact us for advice.
If the incident happened more than three years ago, you will usually not be able to make a claim for compensation. However, exceptions do apply – such as instances where you could not have reasonably known your symptoms were caused by clinical negligence, or cases involves adults who lack legal capacity or children – so contact us for advice.
For further information, visit our How to Make A Compensation Claim page.