Thompsons Solicitors draws on their experience to back the call for better protections for cyclists on the roads
The firm's head of personal injury, Gerard Stilliard, explains why now is the time to act to better protect cyclists on the roads.
In June, Britain's cycling and walking commissioners sent a letter to the transport secretary, Chris Grayling, urging him to do more to protect cyclists. The letter could not be clearer – calling out the government for not implementing any minimum safety standards for walking and cycling infrastructure and rightly stating that the painted cycle lanes on the sides of our roads are merely a 'gesture' and do not make anyone safer.
As the leading law firm for road traffic accident cases, we act for thousands of people injured on the UK's roads every year, including cyclists. We know how dangerous it is for cyclists on the roads – in 2017, 14,327 pedal cyclists were the casualty of accidents with cars, of which 2,650 were seriously injured and 48 killed.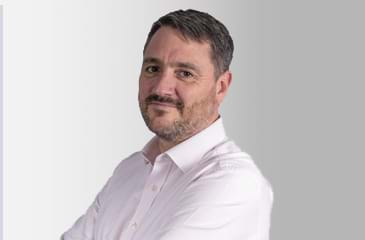 "If direct, immediate action is not taken, cyclists will continue to die on the roads."
Gerard Stilliard
Head of personal injury at Thompsons Solicitors

We believe that minimum safety standards for cycling infrastructure should be just the start.  If cyclists are to be properly protected, there needs to be a reversal in the number of dedicated traffic police. Figures provided by 30 police forces following Freedom of Information requests show that the number of dedicated traffic police has reduced by 30% over the last decade, which inevitably means that there is less time spent insuring the safety of cyclists. Schemes such as that carried out in Birmingham, where the police actively targeted dangerous driving towards cyclists are too few and far between. This has an obvious effect; police up and down the country are less able to spot breaches of the law by dangerous drivers, creating a culture of tacit acceptance of those who feel no qualms with running cyclists off the road.
As we have previously commented, there must be urgent action taken to make the lorries, with which cyclists must share the road, safer. The government must also look to make the vehicles that cyclists share the roads with safer. Authorities must start to enforce design and technological safety enhancements to Heavy Goods Vehicles (HGVs) and proper training of HGV drivers. While The Mayor of London's recent consultation on introducing a Direct Vision Standard for HGVs to improve safety is a welcome step in the right direction, there need to be commitments from the designers of HGV vehicles and those who train their drivers to ensure that cycling safety is in-built at both stages.
Larger amounts of public spending towards better cycling infrastructure will, as the commissioners point out in their letter, go some way to creating roads safer for cyclists, but it is not enough. A sea change is needed in government attitudes towards road safety. If direct, immediate action is not taken, cyclists will continue to die on the roads.
---
Injured on the roads? Help and compensation is close at hand.
If you've been injured on the roads in the last three years, Thompsons Solicitors' expert road traffic accident solicitors can support you with making a road traffic compensation claim. 
Whether you were the driver or passenger in a car, lorry, coach, van, bus, truck, on public transport or were injured as a pedestrian or cyclist, you may be able to claim for damages.
If you have suffered injuries such as whiplash, bruising or a more serious injury following a road traffic collision on the motorway, country lane or city roads, our solicitors across the UK are ready to help you to make a claim and access any rehabilitation you require.
Unlike other firms, Thompsons only ever acts for the injured person – never for insurance companies. This means we will fight harder to secure the maximum level of compensation for your injuries, and don't need to please motor insurance paymasters.
Contact us today for a free, no obligation assessment of whether you have a claim for compensation following a road accident.
For further information, visit our How to Make A Compensation Claim page.