Two serious injury specialists are fundraising for the brain injury charity
Two team members in our Birmingham office are raising money for a national brain injury charity by taking part in the 'Mile a Day in May' event.
Victoria Kingscote and Laura Harper – both serious injury specialists – will be walking and running at least one mile a day in May to raise money for the charity. It aims to improve the quality of life for those affected by brain injury by signposting them to support groups and care workers, and organising projects to integrate them in the community as part of their rehabilitation.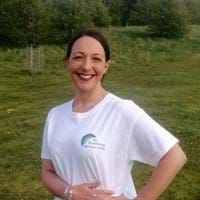 "Laura and I are both very proud to be raising money for this worthwhile cause."

Victoria Kingscote of Thompsons Solicitors
Thompsons has been an affiliated solicitor of the charity for three years, a partnership that was spearheaded by Ms Kingscote, who is also a voluntary events coordinator for the charity in the West Midlands.
According to the charity, someone is admitted to hospital in the UK with a brain injury every 90 seconds. Effects can vary, but symptoms often include memory loss, cognitive difficulties, poor concentration, permanent brain damage and physical disability.
Thompsons' specialist serious injury solicitors have, for 100 years, fought for people who have had a brain injury because of accidents at work, on the roads or in public places, securing millions of pounds in compensation as a result.
Ms Kingscote said: "For people who have a brain injury, rehabilitation can be a long and often very challenging process. That's why it's vital that charities, such as Silverlining, are on hand to provide a strong support network – whether that is signposting them to a care worker or inviting them to virtual meetings with other brain injury survivors.
"Silverlining focusses on those who are some way along their rehabilitation journey, so we frequently come across survivors who we had acted for years before, and I am often stunned by how far they have come in that time. This progress wouldn't happen so quickly if it wasn't for Silverlining.
"Laura and I are both very proud to be raising money for this worthwhile cause and would encourage anyone who can donate, no matter how small – to do so, as all funds really can do wonders for those with brain injuries."
Here's where you can donate to the fundraiser.
---
Looking for legal advice following serious injury? Chat to one of our specialists today.
Thompsons Solicitors will move swiftly to support you or your loved one to build a case for compensation after catastrophic injury. Our priority is to establish the facts and apply for interim payments as quickly as possible to secure vital funds for treatment and rehabilitation. The aim is to get you, or your loved one, on the road to recovery as soon as possible. 
Our committed serious injury specialists secure millions of pounds in damages for seriously injured people each year and are supported by Client Support Coordinators and groups such as the Spinal Injuries Association, Headway and the Limbless Association, to signpost clients to sources of further aid.
If you, or someone you care about, has been catastrophically injured in the last three years contact us today for a free, no obligation consultation with a serious injury expert to discuss your serious injury compensation claim.
For further information, visit our How to Make A Compensation Claim page.