The former Asda worker was diagnosed with mesothelioma in October
A family is appealing for help from former colleagues following a mesothelioma diagnosis.
The woman, who does not wish to be named, worked at the Asda head office in Leeds between 1977 and 1980 where she may have been exposed to asbestos. The family are also looking for people who can confirm the presence of asbestos at the Johnson and Johnson factory in Gargrave.
After suffering shortness of breath, the woman was referred by her GP to hospital for tests, which confirmed she had mesothelioma – a cancer affecting the lining of the lungs that is often linked to asbestos exposure.
The family is now asking anyone with information about the working conditions at Asda head office on Kirkstall Road during the 1970s and 1980s, as well as the Gargrave factory in the 80s, to get in touch with Thompsons Solicitors. The family are particularly keen to hear from maintenance workers or tradespeople who may have information about the presence of asbestos in either workplaces.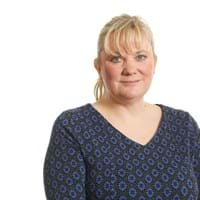 If anyone has any information about these workplaces please get in touch. Your knowledge would be much appreciated

Marion Voss Senior work disease solicitor
Asbestos experts Thompsons Solicitors have supported families with claims since the first successful case for asbestos-related disease compensation in the UK in the House of Lords in 1972. The firm has recently launched its #PastButPresent campaign to give a voice to the families and communities that have been devastated by the disease.
Marion Voss, the solicitor supporting their claim, said: "If anyone has any information about these workplaces please get in touch. Your knowledge would be much appreciated".
Anyone with information can contact Marion Voss on 0113 205 6343 or email MarionVoss@Thompsons.law.co.uk.
---
Asbestos disease diagnosis? Talk to us for advice and support on how to secure compensation.
If you or a loved one have been diagnosed with an asbestos-related disease, we can support you with advice on how to make a claim.
The process will be explained in plain English and with no obligation – our priority is to provide you with the best, expert advice on whether you have a valid case for compensation, and to signpost you to further sources of support.
There are strict time limits applied to making a claim – usually three years from the date of diagnosis. It doesn't matter if the exposure to asbestos took place – as it often does – decades ago, the three year time limit applies to the date of knowledge of diagnosis or date of death.
For further information, visit our How to Make A Compensation Claim page.