Mr Byers was exposed to asbestos for a number of years while working as a welder
A Wakefield man with an asbestos-related cancer is calling on previous colleagues to come forward with information on their working conditions.
Mr Byers was a sub-contractor welder in the 1970s and 1980s for Procor UK, later known as Bombardier Procor, when he repaired railway carriages. He then worked at various power stations in the Yorkshire and Nottinghamshire region for Babcock Power and Armastoke in the eighties and nineties, refurbishing and maintaining boilers.
After experiencing shortness of breath and chest pains, Mr Byers went to his GP where he was initially diagnosed with a muscle spasm. It wasn't until an occupational health check-up some months later that a significant decrease in his lung capacity was picked up.
Further scans and tests confirmed he had developed mesothelioma – a cancer affecting the lining of the lungs, often linked to asbestos exposure.
My Byers and his family are looking for anyone who can confirm the presence of asbestos and the working conditions at these sites in the 1980s and 1990s.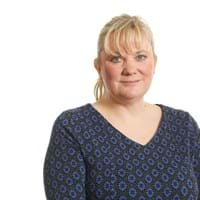 If you think you have any information, whether big or small, please come forward. Your information could be the missing piece of the puzzle we need.

Marion Voss Senior work disease solicitor
"If you remember me, or have any information on the working conditions, please come forward," the 65-year-old said. "I had every intention of working for a few more years but I was so short of breath I had to hand my notice in. I physically couldn't carry on anymore.
"We were never given any warnings about the dangers of asbestos or any equipment to prevent breathing it in. Had more care and attention been given, I could not only be working but my quality of life would not have changed so dramatically."
Asbestos experts Thompsons Solicitors has supported families with claims since it brought the first successful claim for compensation involving asbestos-related disease to the House of Lords in 1972, with the backing of the trade union and Labour movement. The firm has recently launched its #PastButPresent campaign to give a voice to the families and communities devastated by the disease.
Marion Voss, the asbestos specialist supporting Mr Byers' claim, said: "If you think you have any information, whether big or small, please come forward. Your information could be the missing piece of the puzzle we need to hold those responsible to account and get justice for Mr Byers and his family."
Anyone with information can contact Marion Voss on 0113 205 6343 or email MarionVoss@Thompsons.law.co.uk.
---
Asbestos disease diagnosis? Talk to us for advice and support on how to secure compensation.
If you or a loved one have been diagnosed with an asbestos-related disease, we can support you with advice on how to make a claim.
The process will be explained in plain English and with no obligation – our priority is to provide you with the best, expert advice on whether you have a valid case for compensation, and to signpost you to further sources of support.
There are strict time limits applied to making a claim – usually three years from the date of diagnosis. It doesn't matter if the exposure to asbestos took place – as it often does – decades ago, the three year time limit applies to the date of knowledge of diagnosis or date of death.
For further information, visit our How to Make A Compensation Claim page.