The office of Washington State's Attorney General Bob Ferguson has announced that Johnson & Johnson will pay $9.9 million in order to avoid facing trial over whether doctors and patients were made aware of the potential risks associated with its surgical mesh products.
The mesh devices – manufactured from polypropylene – were being marketed by Johnson & Johnson as a treatment for pelvic organ prolapse (POP) and urinary incontinence. They were intended to be implanted permanently, but there is growing evidence that mesh imbeds into tissue and can cause substantial internal injuries. It is also incredibly difficult – in some instances, impossible – to remove.
An admission, said to have been made by Piet Hinoul Johnson & Johnson's Global Head of Medical Affairs in a deposition that "the company knew about the serious risks 'from day one', but did not inform patients" is being seen as particularly damming
The admission of serious risks and of a failure to inform will resonate with mesh-injured people both in the UK and the US as many report not being made fully aware of the potential risks before undergoing a mesh procedure. In both the US and the UK, thousands of women have started legal action alleging that debilitating, and in some instances, life-changing injuries have been caused by mesh, the dangers of which were not explained to them adequately, or at all.
Initial reports indicate that the Johnson & Johnson resolution money will be specifically directed towards supporting women living in Washington State who have received pelvic mesh implants, and that their ability to pursue further compensation will be unaffected.
The Attorney General has also placed tighter restrictions to ensure pharma giant Johnson & Johnson cannot make 'unfair' or 'deceptive' statements regarding the risks attached to these products in future, four of which continue to be on sale in the State. However, that will be little comfort to women already implanted with the devices – some of which date back as far as 1999.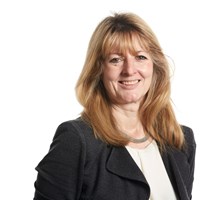 The global body of evidence that surgical mesh devices come with considerable risks continues to grow.

Linda Millband Thompsons Solicitors
This case comes less than two years since Johnson & Johnson was forced to pay-out a record $57 million to a 51 year-old woman implanted with one of its "Ethicon" device, after it emerged it had launched the product without clinical trial, and had suppressed evidence that its use came with serious complications.
"The global body of evidence that surgical mesh devices come with considerable risks continues to grow," said Linda Millband, lead lawyer for clinical negligence at Thompsons Solicitors.
"And yet, with powerful financial interests at play there is a genuine risk that regulators and legislators will seek to look the other way. Here in the UK, we are working with campaign organisation Sling the Mesh, as well as acting on behalf of 200+ mesh-injured people who have trusted us with their claims.  This issue needs to get to the top of the public, and political agenda.
"Healthcare should always put patients before profits. Seeing one of the USA's largest manufacturers and distributors of mesh devices escaping the scrutiny of a public trial in exchange for what it no doubt considers to be 'pocket change' will be hugely frustrating for all who believe the world of major pharmaceutical companies is too commercially-driven, and that those whose lives are negatively impacted by their products are too often kept in the dark."
Patients Before Profits: Let's Help Sling The Mesh
Our Patients Before Profits campaign aims to expose the horrors that those injured by mesh have experienced and support the call for a public inquiry into surgical mesh.