Thompsons Solicitors joined Sling the Mesh campaigners to watch a Parliamentary debate around the continued use of mesh implants on Thursday 19 April 2018
Labour MP Emma Hardy for Kingston upon Hull West and Hessle led the debate, urging the government to launch a public inquiry into mesh procedures.
Hundreds of women have been left with physical pain and suffered psychologically due to vaginal and rectal mesh operations, which are often used to treat pelvic organ prolapse and incontinence.
MPs from both sides of the house advocated the suspension of surgical mesh due to the complications that many women have faced following the procedure. Ms Hardy also called on the government to bring forward the National Institute for Health and Excellence (NICE) guidelines regarding the use of mesh in stress related urinary incontinence, from 2019 to 2018.
The scandal surrounding mesh was referred to as "the biggest medical scandal since thalidomide" by Rupa Huq, Labour MP for Ealing Central and Acton.
Labour's Pontypridd MP Owen Smith, and chairman of the All-Party Parliamentary Group for surgical mesh, highlighted recent data published by the NHS in their audit of mesh removals since 2008.
Thompsons Solicitors argues that if there are any concerns regarding the safety of mesh, then it should be suspended pending a full investigation.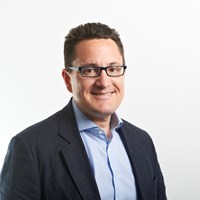 We will continue to work with Sling the Mesh, to ensure all victims receive the compensation and support that they deserve.

Tom Jones Head of Policy at Thompsons Solicitors
Tom Jones, head of policy at Thompsons Solicitors said: "It was an honour to join members of the Sling the Mesh group who have been raising awareness of the mesh issue for years, and to meet some of the victims who have been fighting to get this debate in front of politicians for so many years.
"The debate should be a wakeup call to the government, who by now have no excuse not to comprehend the shocking extent of the problem with mesh and the impact on sufferers. We demand an immediate suspension of all mesh procedures and join Sling the Mesh as well as MPs in the debate from all sides of the House in calling on the government to launch a full independent inquiry.
"We are currently representing over 200 victims of mesh implants and have seen first-hand the devastating consequences these procedures can have physically, socially and psychologically.
"We will continue to work with Sling the Mesh, to ensure all victims receive the compensation and support that they deserve."
Thompsons Solicitors joined 'Sling the Mesh' at the parliamentary debate surrounding the use of mesh implants
---
Concerned about negligent medical treatment or diagnoses? Talk to us for advice and support today.
Our discreet and compassionate medical negligence solicitors are experienced in the full range of medical injury claims and will work with you to establish whether you have a medical negligence compensation claim.
If you, or a loved one, think you have suffered medical negligence, such as a birth injury (for example, a cerebral palsy diagnosis following a difficult birth), misdiagnosis (such as cancer misdiagnosis), or suffered negligence during an operation contact us for advice.
If the incident happened more than three years ago, you will usually not be able to make a claim for compensation. However, exceptions do apply – such as instances where you could not have reasonably known your symptoms were caused by clinical negligence, or cases involves adults who lack legal capacity or children – so contact us for advice.
For further information, visit our How to Make A Compensation Claim page.