Linda Millband speaks to BBC Panorama for it's 'How Safe is your Operation?' documentary, about the firm's #PatientsBeforeProfits campaign
A Panorama programme seeking to expose the wider failings of the private healthcare system aired last night (Monday 16 October) on BBC One.
The documentary, entitled 'How Safe is your Operation?' featured leading medical negligence lawyer Linda Millband from specialist firm Thompsons Solicitors, and followed the case of disgraced breast cancer surgeon Ian Paterson. The Panorama investigation looked at whether private hospitals are doing too little to protect their patients, both in terms of the care given and accountability when things go wrong.
In May 2017, Mr Ian Paterson was convicted of 17 counts of wounding with intent in respect of his private practice at Spire Healthcare hospitals in the West Midlands. He was sentenced to 20 years' imprisonment following a Court of Appeal hearing in August 2017.
"We were pleased to work with BBC Panorama on their investigation into one of the most pressing legal issues of today," said Linda Millband, medical negligence expert at Thompsons Solicitors and lead solicitor on the civil case against Mr Paterson."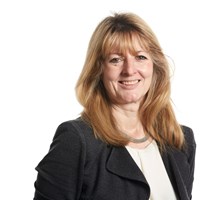 Thompsons has worked on the case against Mr Paterson for over five years to ensure that his hundreds of victims received the compensation, and crucially answers, they were fighting for.

Linda Millband National lead lawyer for medical negligence at Thompsons Solicitors
"Our clients have now been given an opportunity to share their stories and express just how badly their private healthcare provider behaved towards them during the legal process."
"Our #PatientsBeforeProfits campaign is seeking new legislation so that private healthcare providers are required to offer the same duty of care towards patients, adequate insurance cover and carry out the same high standards of governance and audits as the NHS. At the moment, the private sector is failing its patients, as Panorama's investigation so clearly showed," Ms. Millband continued.
---
Concerned about negligent medical treatment or diagnoses? Talk to us for advice and support today.
Our discreet and compassionate medical negligence solicitors are experienced in the full range of medical injury claims and will work with you to establish whether you have a medical negligence compensation claim.
If you, or a loved one, think you have suffered medical negligence, such as a birth injury (for example, a cerebral palsy diagnosis following a difficult birth), misdiagnosis (such as cancer misdiagnosis), or suffered negligence during an operation contact us for advice.
If the incident happened more than three years ago, you will usually not be able to make a claim for compensation. However, exceptions do apply – such as instances where you could not have reasonably known your symptoms were caused by clinical negligence, or cases involves adults who lack legal capacity or children – so contact us for advice.
For further information, visit our How to Make A Compensation Claim page.