Staff at Thompsons are taking action to support women and girls across the UK
Campaigning law firm Thompsons Solicitors has launched a new initiative to help young women and girls who are living in period poverty.
According to Plan International, 10 per cent of women aged 14 to 21 are unable to access or cannot afford sanitary products.
Staff at Thompsons are taking action to support women and girls across the UK who may be living in period poverty and will, for the next six months, be working with schools, homeless shelters and womens' shelters to identify women in need.
The teams will be fundraising and making regular donations to ensure partner organisations have access to free, feminine hygiene products. The first deliveries were made today by colleagues from across Thompsons' network of branches to:
(l-r) Harriet from Women's Aid with Catherine Cladingbowl and Louise Hobbs from Thompsons Solicitors
Coedcade School in Llanelli
Bradley Stoke Community School in Gloucestershire
Cardiff Women's Aid
A homeless centre connected to Church of the Saviour Church in Stoke on Trent
Butler's Court, a homeless shelter in Dagenham
Anawim, an organisation in the Midlands which supports people who have suffered abuse or homelessness.
(l-r) Jacqui Higgins, manager at Pottery Bank Community Centre and Church with Emma McNichol from Thompsons Solicitors
Members of the Thompsons Solicitors team from our Dagenham office with their donation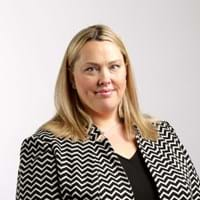 We want to help tackle period poverty in our local communities by raising money to ensure feminine hygiene products are available to those most in need. No one should go without a basic essential that is designed to help women to live their lives in comfort and with dignity.

Catherine Cladingbowl Branch Manager and Personal Injury Lawyer
Catherine Cladingbowl at Thompsons Solicitors said: "Tampons and sanitary towels are not luxury products. As last year's Tampon Tax campaign pointed out, they are expensive and that puts them out of reach of hundreds, if not thousands, of women and girls.
"We want to help tackle period poverty in our local communities by raising money to ensure feminine hygiene products are available to those most in need. No one should go without a basic essential that is designed to help women to live their lives in comfort and with dignity."