Thompsons has been ranked as a leading law firm in The Times Best Law Firms 2021
For the third year running, Thompsons Solicitors has been recognised as leading lawyers by The Times Best Law Firms 2021.
The Times list sets out the top 200 law firms in England and Wales across a range of legal sectors, and Thompsons Solicitors has been commended for its expertise in employment rights, personal injury and clinical negligence.
The list was compiled in cooperation with Statista, an international market research firm, who contacted more than 5,000 solicitors in England and Wales for their recommendations for the best law firms in 26 categories.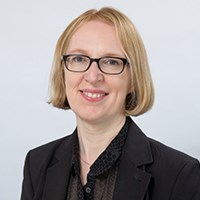 Our commitment has never faltered, and we will continue to stand with those who have been harmed by others into next century and beyond

Clare Mellor Thomspons' chief executive
Thompsons' chief executive, Clare Mellor, said: "To be recognised as one of the country's preeminent law firms for the third year running is a real testament to our staff's continuous hard work, legal brilliance and commitment to fighting for those who need us the most.
"As a social justice law firm, we have been acting only for injured people and employees since our foundation in 1921, standing up for working people who have been injured or mistreated. Our commitment has never faltered, and we will continue to stand with those who have been harmed by others into the next century and beyond."