Damian Gabrielle is now facing potential immigration removal to St Lucia.
The child of a Windrush victim has had his application for permission to bring a judicial review of the Home Office's refusal to allow him access to the Windrush Scheme rejected at the High Court today [14 January 2022].
Damian Gabrielle, 39, the son of a Windrush victim, has been fighting to prove his legal right to remain in the UK with the rest of his family - comprising his mother, father, six siblings and wider extended family - for the last 21 years. He will now need to keep applying for permission to stay in the UK, and could potentially face immigration removal to St Lucia, where he has not lived since he was 18.
Mr Gabrielle's father, Alexander Prospere, moved to the UK, aged 19, from St Lucia in 1961 but, having experienced problems with his UK immigration status since the 1980s, was unable to regularise his immigration status until 2019, as part of the Windrush Scheme.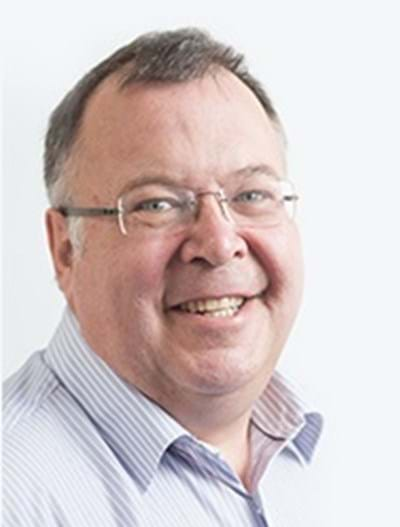 The decision today backs the petty bureaucratic view of the Home Office and flies in the face of the stated aims of the Windrush Scheme – to right the wrongs of the past.
Richard Arthur, Thompsons Solicitors
Battling with the difficulties he faced because of the government's 'hostile environment' policies, Mr Prospere was eventually able to make arrangements for his son to join him in 2000 – two months after his son's 18th birthday. The Home Office has subsequently refused Damian Gabrielle's application to remain under the Windrush Scheme because the scheme provides that children of the Windrush generation must either have been born in the UK or moved here prior to their 18th birthday.
Thompsons Solicitors argued that the hostility Alexander Prospere faced from successive UK governments made it impossible for him to have his son move across to the UK before his 18th birthday. He often encountered financial hardship, caused by immigration and employment problems, and lacked secure accommodation. The Home Office has maintained that it was right to refuse to regularise Damian Gabrielle's immigration status because he was two months beyond his 18th birthday when he arrived.
Mr Gabrielle said: "I am absolutely devastated by today's decision. Most of my adult life has been in limbo as I've tried my best to build a future for myself here against this uncertain backdrop. I've not been able to finish my education or work for most of my life, and have suffered two mental breakdowns as a direct result of the stress and shame I feel of being in this position.
"For me, the UK is my home. It's where my Mum, Dad, brothers, sisters and extended family all live. All I want to do is build a family with my partner, Kate, have a career that I'm proud of and lead a normal life – but I've been held back in achieving my dreams and instead been made to feel like a criminal and that I'm not wanted. I just don't know where I belong anymore."
It has been a long, drawn-out legal battle for Mr Gabrielle to get to this stage. His application for leave to remain, through the Windrush Scheme, failed in 2019 and the original request for a judicial review was rejected in 2021.
Damian Gabrielle currently lives with his partner, Kate Mead (43), in Catford, London. They are keen to become foster parents, but this has been put on hold on account of the uncertainty regarding Mr Gabrielle's future in the UK.
When able to do so, Damian Gabrielle has spent his adult life volunteering for the youth teams of various London councils, working in challenging areas where there are problems with knife crime and drug use among young people. He would have liked to continue working with children, drawing on his own experiences to help those who suffer from mental health issues.
Mr Gabrielle continued: "I thought that today would have given me – and other Windrush descendants who are in a similar predicament – hope. But that has been taken away from us. All I've ever wanted to do was to make a positive contribution to society, but I've faced hurdles at every turn. I'm not going to give up, but it's just so soul destroying to have to fight all the time."
The Windrush Scheme was created in 2018 as a way of redressing the Hostile Environment legislation that unfairly forced many of the 'Windrush generation' - Commonwealth citizens who arrived in the UK before 1973 - and their children to leave the UK, on the basis they didn't have the appropriate documentation.
Despite claims the scheme would help right these wrongs, it has been widely criticised for being complex to navigate and placing excessive burden on the claimants, with many still yet to receive compensation or confirm their immigration status. The Labour Party has called for the scheme to be removed from the Home Office and administered by an independent body.
Thompsons Solicitors, which last year celebrated 100 years of fighting for the injured and mistreated, has long campaigned for equality. The case was originally referred to them by Movement for Justice.
Richard Arthur, from Thompsons Solicitors, said: "The decision today backs the petty bureaucratic view of the Home Office and flies in the face of the stated aims of the Windrush Scheme – to right the wrongs of the past.
"The two Windrush Schemes – for regularisation of immigration status and compensation – have rightly faced heavy criticism. These schemes were supposed to 'right the wrongs' inflicted on the Windrush generation, including redress for their family members. Instead, they are virtually impossible to access, with rigid and arbitrary rules, and perpetuate the very discrimination they were supposed to provide redress for.
"We are extremely disappointed that the hopes of Damian Gabrielle – and countless others like him – have been dashed by this decision. But we will continue to support him in whatever way we can."
Thompsons Solicitors instructed Grace Brown of Garden Court Chambers to represent Damian Gabrielle.