Without the support of independent lawyers, this family would have had limited access to justice
A family who received compensation after their children were injured as passengers in a car crash would not have been able to access free or affordable legal support if government plans go ahead.
The two injured children, aged 17 at the time, were travelling in their mother's car when another vehicle hit her rear side.
Given that the insurers for the other driver could not in any way blame the children for the accident, they instead chose to allege that the car hit the family's vehicle too slowly to have caused injury. Unbelievably, they also claimed that one of the children was not in the vehicle at the time of the collision, an allegation proved to be false by witnesses.
The idea that road traffic accident cases are straightforward – an argument regularly put forward by insurers to justify a 400% increase in the small claims limit - was shown yet again to be false when they chose to plead Fundamental Dishonesty.
Not only was there witness evidence, but the jointly-instructed doctor in the case said the injuries suffered by the two young men were caused by the impact. Eventually, having taken the case all the way to the doors of the court, the insurance company were forced to settle, after the other driver failed to attend Manchester County Court on the day of the trial.
Tom Jones, Head of Policy at Thompsons Solicitors said: "This was an open and shut case of a driver injuring a family on the road, and yet, despite independent witness and medical evidence the insurers dragged their feet in paying out and threw around untrue accusations. Our injured clients were ultimately successful but how would this family have fared without the support of independent lawyers willing and able to fight back against the insurers' tricks?
"If the Civil Liability Bill is passed, families like this one won't have access to free or affordable legal representation - they'll either have to pay out of the compensation meant for their injuries or try to represent themselves against well-funded insurers who will have their own legal team.
"Even if some adults choose to represent themselves, children under 18 cannot, and will therefore be forced to pay fees that should rightfully be paid by whoever has caused the harm. How is that fair?"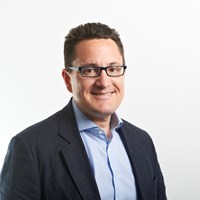 If the Civil Liability Bill is passed, families like this one won't have access to free or affordable legal representation.

Tom Jones Head of Policy at Thompsons Solicitors
---
Injured on the roads? Help and compensation is close at hand.
If you've been injured on the roads in the last three years, Thompsons Solicitors' expert road traffic accident solicitors can support you with making a road traffic compensation claim. 
Whether you were the driver or passenger in a car, lorry, coach, van, bus, truck, on public transport or were injured as a pedestrian or cyclist, you may be able to claim for damages.
If you have suffered injuries such as whiplash, bruising or a more serious injury following a road traffic collision on the motorway, country lane or city roads, our solicitors across the UK are ready to help you to make a claim and access any rehabilitation you require.
Unlike other firms, Thompsons only ever acts for the injured person – never for insurance companies. This means we will fight harder to secure the maximum level of compensation for your injuries, and don't need to please motor insurance paymasters.
Contact us today for a free, no obligation assessment of whether you have a claim for compensation following a road accident.
For further information, visit our How to Make A Compensation Claim page.