While most of the UK licks its economic wounds, our head of personal injury strategy comments on the fortune insurers have saved in lockdown.
Gerard Stilliard, our head of personal injury strategy, comments:
Travel volumes unsurprisingly dropped to unheard levels during lockdown. Skies were free from pollution, wildlife returned to newly clear waters and cyclists were kings of the road. However, there was also an almost unnoticed beneficiary – insurers.
While one arm of the insurance industry resisted business interruption payments, the motor insurance side - which had priced premiums before the pandemic according to the usual anticipated risks and usage - saw accidents plummet by nearly 70 per cent. Quite simply, there was no one around to get injured.
Official figures from the Claims Portal reveal that for April and May alone, compared to 2019, there were 64,042 fewer road traffic accident (RTA) claims and more than 6,331 fewer claims for workplace or public accidents.
The reduction represents a multi-million pound saving, just in RTAs.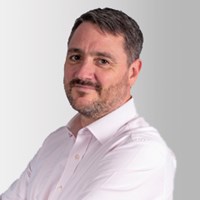 Insurers have 'had a good war' – they've pocketed premiums and haven't had to pay out the two thirds of those premiums usually put aside for RTA claims.

Gerard Stilliard, head of personal injury strategy
In the passage of the Civil Liability Act, insurers and their friends in parliament made much of the cost of RTAs and the government (in the Impact Assessment to accompany the Bill) estimated damages in an RTA whiplash to be on average between £1,800 and £2,500 (paragraph 5.29) and then they estimated legal fees to be an average of £550 and medical fees £180 (paragraph 5.23).
Assuming all 64,042 accidents that didn't happen in April and May this year were whiplash claims of the lowest severity (although that statistically wouldn't be the case), and all of them settled for the lowest amount possible (also unlikely), in two months of lockdown insurers saved more than £162 million – and that doesn't include savings in workplace or public accidents.
Insurers have 'had a good war' – they've pocketed premiums and haven't had to pay out the two thirds of those premiums usually put aside for RTA claims.
According to the insurance comparison site Hello-Safe, premiums are now on average £697 –that's a drop of £56 since February this year. The market may be reacting to savings made and to come but the question insurers have to answer is what are they going to pay back the policy holders they happily took premiums from before the pandemic who then watched their vehicle gather dust for months.
Admiral has taken a lead of sorts (to gloss over its audacity at paying out dividends to its shareholders perhaps?) by refunding every policy holder £25. The lack of transparency from Admiral explaining how much it has saved during the pandemic or how it calculated the refund suggests it was tokenistic but they hope the sop will keep their policyholders griping. LV was quick to follow up Admiral with a refund of up to £50 (again with little transparency about its calculation) and then there are others who are apparently considering refunding policy holders directly affected by the pandemic, for example those who have lost their jobs or been furloughed.
Airlines have refunded customers for flights not taken and holiday companies have paid people back for forced cancellations. An unprecedented number of people's livelihoods are under threat and yet there is silence from the insurers who have pocketed hundreds of millions of pounds.
The government was keen to state in the Impact Assessment mentioned above how 'defendant insurers will save £1.3bn (gross)' from the proposed changes (still due to come in in April 2021) and went on to assume 'around £1.1bn will be passed onto consumers in the form of lower premiums.' The direct link made then, between a reduction in claims and reduced premiums, applies to the situation we are in now.
It remains to be seen if the government will read the logic across and ensure the lion's share of the nine figure savings the insurers have just made is returned to policy holders. If they don't and if the insurers fail to act of their own volition, how can either possibly be trusted to return the huge savings from the whiplash reforms?