Personal Injury Solicitors Nottingham
Address
Thompsons Solicitors
37 Park Row
Nottingham
NG1 6GR

Phone number
Opening hours
Monday to Friday, 9am - 5pm.
Becky Hill
Regional Managing Partner, Nottingham
About Becky
Our People
The Nottingham team wins, on average:
Nearly 750 cases every year
More than £15.7 million in damages every year
Nearly £5 million in compensation for asbestos clients each year
My solicitor was valued, consistent and saw our claim through to a successful settlement, despite a number of unexpected twists and turns. It's good to know that there are firms represented by individuals like my solicitor who work with integrity and a strong set of values. Thank you on behalf of the whole family.
Thompsons' Nottingham client

Accessibility
The Nottingham office is located on the first floor and accessible by a lift. Due to the topography of the location, the office can also be accessed at ground floor level via the back entrance. 

Parking
There are numerous car parks nearby on Talbot Street and Upper Parliament Street for clients to use when visiting the office.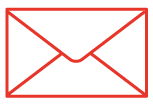 Post
Please use the following PO Box unique to the Nottingham office for all postal correspondence:
PO box 11045, Nottingham, NG1 9PX
Standing up for you since 1921
Every year, we secure millions of pounds in compensation for those who have been disadvantaged or marginalised due to injury. And as long as there are employers who put profit before the safety and rights of their workforce, we will be here to help. We continue to expose injustice, hold those responsible to account and campaign for positive change. As a point of principle, we will never work for employers or insurers.
Learn more about Thompsons Law