Personal Injury Solicitors Llanelli
About our Llanelli office
Thompsons' Llanelli office was established by the late Jeffrey Parsons as J.M. Parsons & Co, and continues to trade under this name to this day. Jeffrey started the firm with the aim of supporting power plant and steel workers in Wales who were suffering from industrial diseases, including asbestos-related diseases such as mesothelioma. Amanda who works there today trained with Jeffrey.
As the UK's leading trade union law firm who also ran the first asbestos case to the House of Lords in 1972, Thompsons welcomed J.M. Parsons & Co into the firm in 2016. Together the firms have acted for thousands of workers and have led the field in obtaining justice for asbestos victims across Wales and beyond.
Since its formation in 1921 Thompsons has only ever acted for the injured, never for those who cause injury, and has always been proud to work closely with the union movement and the Welsh Labour government to champion the rights of workers and the injured throughout Wales. The firm and our Llanelli office have unrivalled expertise in dealing with asbestos disease claims, but are also experienced in dealing with other industrial disease claims, as well as accident at work claims, personal injury claims and medical negligence claims.
All members of our Llanelli team are English speakers, but should you feel more comfortable speaking in Welsh, our fluent Welsh-speaking staff will be more than happy to help.  
Address
Unit 6
West End Yard
21 - 25 West End
Llanelli
SA15 3DN

Phone number
Opening hours
Monday to Friday, 9am – 5pm.
Amanda Jones
Regional Manager and Specialist Asbestos Lawyer
About Amanda
Our People
The Llanelli team wins, on average:
Nearly £1 million in damages every year
Almost £850,000 in compensation for asbestos clients each year
I received an excellent service from Thompsons Solicitors. I was constantly updated on proceedings, and treated with care and understanding. It was reassuring to know that the Thompsons Solicitors team were there with you at every step throughout.
Thompsons' Cardiff client

Acccessibility
First floor with lift access.

Parking
A dedicated disabled bay is available – please contact the office to reserve. The nearest Pay and Display parking is located on nearby Vauxhall Street.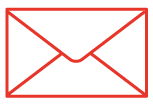 Post
The following PO Box is unique to the Llanelli office for all postal correspondence: PO box 11037, Nottingham, NG1 9PN
Standing up for you since 1921
Every year, we secure millions of pounds in compensation for those who have been disadvantaged or marginalised due to injury. And as long as there are employers who put profit before the safety and rights of their workforce, we will be here to help. We continue to expose injustice, hold those responsible to account and campaign for positive change. As a point of principle, we will never work for employers or insurers.
Learn more about Thompsons Law