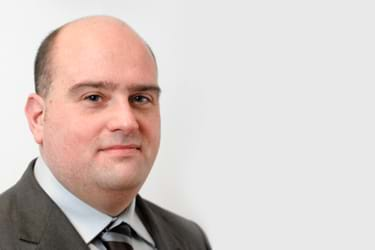 Andrew Venn
National Specialist Asbestos Solicitor
Newcastle
Andrew is a qualified asbestos solicitor based in Thompsons' Newcastle office. He deals with asbestos related disease claims and specialises in high-value mesothelioma claims.
Andrew is one of Thompsons' most experienced solicitors and has been successful in recovering compensation for many mesothelioma victims within their lifetime. As the average life expectancy from diagnosis of mesothelioma is less than a year, he has used his determination and skill to ensure that claims are concluded as quickly as possible.
When instructing a solicitor to deal with a claim for mesothelioma compensation it is vital to ensure that the solicitor has experience of dealing with this type of case as they are highly specialised claims. Andrew has in-depth knowledge of procedures for tracing employers which have long since gone out of business, tracing their insurers, instructing the leading medical experts and pursuing court proceedings in the specialist mesothelioma fast track in the Royal Courts of Justice.
He has strong negotiating skills and a reputation for recovering substantial sums of compensation for his clients.
Successful Asbestos Compensation Claims
Below are two examples of successful asbestos related disease compensation claims that Andrew has dealt with in Thompsons Solicitors' Newcastle office.
Docker gets compensation nine weeks after diagnosis
An 81-year-old man from South Shields was diagnosed with the fatal cancer mesothelioma after complaining about stomach problems to his doctor. He was exposed to asbestos while working as a chipper and painter for shipyards on the River Tyne, including Redheads Ship Repairers and Tyne Dock Engineering in South Shields. Andrew was able to recover a substantial sum in compensation just nine weeks after the man was diagnosed with asbestos cancer.
Exposed to asbestos working at North East shipyards
Andrew's client was exposed to asbestos whilst working as a plumber and pipe-fitter at a Tyneside shipyard. At the time he and his colleagues had no idea how dangerous asbestos was and he could recall playing football with it during their lunch breaks. They were never given any protection or warnings of danger from their employers.
The man developed mesothelioma as a result of his exposure to asbestos. Within four months Andrew had recovered £150,000 compensation for him, a sum which ensured his wife would be financially secure after his death.
"Mr Andrew Venn and staff were excellent. I would like to take this opportunity to thank them."
Thompsons' client
"I have had a wonderful service thanks to Mr Andrew Venn, a compassionate and caring man. Thank you all very much."
Thompsons' client