A number of women have suffered severe pain after undergoing STARR procedure's and rectopexy
Thompsons Solicitors is urging women in the south west, who have suffered severe pain following vaginal and rectal operations, to seek legal help. 
Thompsons Solicitors is currently representing a number of women who claim to have been left in excruciating pain as a result of a rectal procedure called Stapled Transanal Rectal Resection (STARR), as well as rectopexy, at the NHS Southmead hospital and the private Spire Bristol Hospital. There are also growing concerns that the issue may be widespread across the country. 
Some of the victims have needed extensive surgical procedures, such as colectomy and resectioning, to repair and treat conditions caused by implants and poor operations. Other problems include intussusception, a medical condition where a section of the intestine slides into another part of the gut.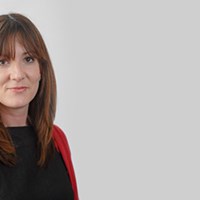 It's deeply concerning to see another example where patients' health and wellbeing have taken a backseat over profit by private healthcare providers.

Madeleine Pinschof a senior medical negligence solicitor at Thompsons Solicitors
This follows reports made earlier in the year of more than 800 women taking legal action against the NHS and creators of vaginal mesh implants, which left many unable to walk or work, as it had cut deeply into the vagina. Private healthcare firms, including Spire Healthcare, have also been criticised amid the allegations for their continued attempts to avoid responsibility for negligent patient safety, something Thompsons Solicitors aims to eliminate in its 'Patients Before Profits' campaign. 
According to NHS statistics, more than 92,000 women had vaginal mesh implants - including tension-free vaginal tape (TVT), transobturator tape (TOT) and SS tape - in England from April 2007 to March 2015. The data, which was reviewed by the BBC, suggests around one in 11 of these women have experienced problems as a result of the implants. 
Madeleine Pinschof, a senior medical negligence solicitor at Thompsons Solicitors' Bristol office, said: "These cases are another instance of the continued failings that have unfortunately become a regular occurrence within our healthcare system.  
"Although a number of women have already sought our help, there are many who may be unnecessarily suffering in silence. We advise anyone who has been affected by the implants or surgical procedures, both in the south west and across the UK, to contact us for legal advice and support, as they may be entitled to make a medical negligence compensation claim. 
"Spire has, yet again, been linked with allegations of medical negligence. As the leading lawyers on the Ian Paterson case, we have seen first-hand how the surgeon's reckless actions and Spire's failure to take responsibility when things went wrong have caused his former patients extensive suffering. It's deeply concerning to see another example where patients' health and wellbeing have taken a backseat over profit by private healthcare providers." 
Thompsons Solicitors is here to help. To speak with one of our friendly and compassionate medical negligence lawyers, call us on 0800 0 224 224.
---
Concerned about negligent medical treatment or diagnoses? Talk to us for advice and support today.
Our discreet and compassionate medical negligence solicitors are experienced in the full range of medical injury claims and will work with you to establish whether you have a medical negligence compensation claim.
If you, or a loved one, think you have suffered medical negligence, such as a birth injury (for example, a cerebral palsy diagnosis following a difficult birth), misdiagnosis (such as cancer misdiagnosis), or suffered negligence during an operation contact us for advice.
If the incident happened more than three years ago, you will usually not be able to make a claim for compensation. However, exceptions do apply – such as instances where you could not have reasonably known your symptoms were caused by clinical negligence, or cases involves adults who lack legal capacity or children – so contact us for advice.
For further information, visit our How to Make A Compensation Claim page.