£1,500 raised for Mesothelioma UK following successful fundraising events
A fundraising evening at Llanelli based law firm J.M. Parsons & Co has raised £1,500 for Mesothelioma UK alongside Thompsons Solicitors.
Over 90 people attended the fundraising evening at Parc y Scarlets, Llanelli on Friday 27 April 2018.
Local law firm J.M. Parsons & Co with Thompsons Solicitors hosted the fundraising evening, two years after the death of the firm's founder.
Following the passing of the much-admired asbestos solicitor Jeffrey Parsons in April 2016, J.M. Parsons & Co partnered with national law firm Thompsons Solicitors to support victims of asbestos related diseases in south Wales.
Nia Griffiths MP opened the event in Llanelli, while Thompsons offices across England and Wales held their own fundraising events in honour of Jeffrey Parsons' legacy.
Cabinet Secretary for Health and Social Services for the Welsh Government Vaughan Gething was the event's keynote speaker, and he talked about the challenges facing the NHS and the steps taken to improve cancer care in Wales.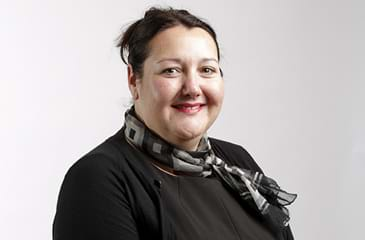 "I'd like to thank everyone who attended our event and all those who contributed to raise money for Mesothelioma UK."
Amanda Jones
specialist asbestos solicitor

The evening saw a presentation from Sarah Morgan, the All Wales Mesothelioma UK Clinical Nurse Specialist, who explained about her work in Wales and the introduction of a new clinical trial for mesothelioma patients at the Hywel Dda NHS Trust.
Liz Darlison, Head of Services at Mesothelioma UK gave an interesting presentation on the work of Mesothelioma UK and discussed the charity's ambition to raise one million pounds per year to carry out essential research into finding improved treatment options for the asbestos-related disease.
They were joined by Dr Phil Kloer, Director of Clinical Strategy at Hywel Dda University Health Board and Dr Robin Ghosal, Hospital Director at Prince Philp Hospital Llanelli. Both spoke highly of Mr Parsons and his extensive work and knowledge of asbestos claims.
Amanda Jones, specialist asbestos solicitor at J.M. Parsons & Co said: "Jeffrey would have been proud of everyone who gave their support for victims of asbestos disease. I'd like to thank everyone who attended our event and all those who contributed to raise money for Mesothelioma UK.
"J.M. Parsons & Co will continue to offer specialist support from its offices in Llanelli and blend local knowledge with the vast national expertise of Thompsons to deliver the best outcomes for our asbestos clients."
---
Asbestos disease diagnosis? Talk to us for advice and support on how to secure compensation.
If you or a loved one have been diagnosed with an asbestos-related disease, we can support you with advice on how to make a claim.
The process will be explained in plain English and with no obligation – our priority is to provide you with the best, expert advice on whether you have a valid case for compensation, and to signpost you to further sources of support.
There are strict time limits applied to making a claim – usually three years from the date of diagnosis. It doesn't matter if the exposure to asbestos took place – as it often does – decades ago, the three year time limit applies to the date of knowledge of diagnosis or date of death.
For further information, visit our How to Make A Compensation Claim page.