One year after the personal injury discount rate was changed, insurers are still complaining, despite their increased profits
It has been a year since the government bowed to the inevitable and changed the discount rate for compensation payments for serious injury victims, from 2.5 per cent to minus 0.75 per cent.
After an injury, compensation is meant to ensure that the individual is put back in a position financially as if the accident had never occurred. Sometimes an injury is so serious that it has life-changing consequences which require life-long care and rehabilitation, and the guilty party is expected to meet those long-term care costs.
Insurers can choose to pay compensation periodically throughout a person's lifetime or they may offer a lump sum to the victim which can then be safely invested to ensure all future needs are met. When a lump sum is offered, the discount rate is used to ensure that the injured person is neither under-compensated nor over-compensated by making assumptions about the likely return they will get when they invest the sum for the future.
The 'discount rate', also known as the 'Ogden rate', was fixed at 2.5 per cent in 2001. Since the financial crash of 2007, it has borne little relation to the level of return people have been getting on their investment. 16 years after it was last looked at, the then-Lord Chancellor Liz Truss in 2017 reduced the rate to minus 0.75 per cent.
At the time of the change insurers protested, even though from 2007 when interest rates plummeted, awards had been made on a totally unrealistic assumption of an investment return. Since the change, insurers have lobbied for the discount rate to return to previous levels because they say the increase is 'contributing significantly to rising premiums for customers' and reducing their profits.
At the time of the change, Thompsons Solicitors argued that the prior discount rate favoured insurance companies and the long overdue adjustment should 'come as no surprise', with serious injury victims being under-compensated for many years.
Thompsons also emphasised that it is only right for the insurer of the negligent party to bear the responsibility of financially supporting the victims of life changing injuries.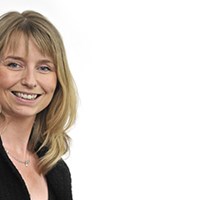 Insurers should reflect on what policy holders paying ever increasing premiums will think of them appearing to be more concerned with their increasing profits rather than paying fair compensation to those they have accepted their insured have injured.

Samantha Hemsley National Head Of The Serious Injury And Clinical Negligence Team
One year on, insurer complaints of negative implications simply do not stack up. In February 2017, Allianz UK reported a 26% increase in operating profits for 2017, Direct Line saw their profits increase by £353m from the prior year and Admiral pre-tax profits rose by 43% to £405.4m.
Samantha Hemsley, national head of the serious injury and clinical negligence teams at Thompsons Solicitors, said: "We accept that insurers are commercial companies with shareholders but the comment from Allianz that 'the pressure on insurers to pass on this cost to the customer can be removed by an appropriate government response' conveniently forgets that insurers had over ten years when they under-compensated claimants.
"Insurers like Allianz – who despite their griping still enjoyed a 26% increase in profits to £121m this year - could have put money aside for the inevitability of a discount rate increase. They might also reflect on what policy holders paying ever increasing premiums will think of their appearing to be more concerned with their (hardly meagre and increasing) profits than paying fair compensation to those they have accepted their insured have injured."
---
Looking for legal advice following serious injury? Chat to one of our specialists today.
Thompsons Solicitors will move swiftly to support you or your loved one to build a case for compensation after catastrophic injury. Our priority is to establish the facts and apply for interim payments as quickly as possible to secure vital funds for treatment and rehabilitation. The aim is to get you, or your loved one, on the road to recovery as soon as possible. 
Our committed serious injury specialists secure millions of pounds in damages for seriously injured people each year and are supported by Client Support Coordinators and groups such as the Spinal Injuries Association, Headway and the Limbless Association, to signpost clients to sources of further aid.
If you, or someone you care about, has been catastrophically injured in the last three years contact us today for a free, no obligation consultation with a serious injury expert to discuss your serious injury compensation claim.
For further information, visit our How to Make A Compensation Claim page.