Malcolm died after developing mesothelioma, a fatal asbestos disease
The family of a Newport man who died after developing an asbestos disease is asking anyone with information about working conditions at Llanwern Steel Works between 1963 and 1995 to help its compensation claim.
Malcolm Bush died in July 2017, six months after developing the fatal asbestos disease mesothelioma, which caused him to suffer breathing difficulties and lose a significant amount of weight.
He worked as a labourer at the cold mill area of Llanwern Steel Works in 1963, before moving to the hot finishing line. He left the firm in 1995.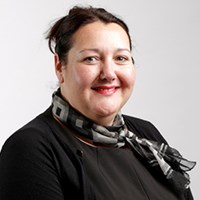 Anyone who remembers Malcolm or may have worked with Malcolm between 1963 and 1979 should not hesitate to make contact

Amanda Jones Specialist asbestos solicitor
His family contacted Llanelli-based law firm J M Parsons & Co, a specialist asbestos law firm and part of Thompsons Solicitors, before his death to make an asbestos disease compensation claim. Unfortunately, an unrelated medical condition meant he struggled to remember precise details about his working life.
As a result, the asbestos specialists at J M Parsons & Co are urging his former colleagues, and other people with information about working conditions at the cold mill area and hot finishing line to get in touch, as they may be able to support the claim.
Malcolm's niece, Deborah, said: "My uncle's physical health would deteriorate on a daily basis. Seeing such a strong man having to battle this awful disease was difficult to watch. It has badly affected my aunt and our family as a whole.
"If anyone has information that can help us please do get in touch with the legal team. Your assistance may give us the answers we desperately need."
Amanda Jones, the solicitor supporting the family, said: "Anyone who remembers Malcolm or may have worked with Malcolm between 1963 and 1979 should not hesitate to make contact. We can then help the Bush family to answer questions as to how Malcolm came to be exposed to asbestos."
Anyone with information should contact Amanda Jones at J M Parsons & Co on 01554 779940 or via e-mail amanda@jmplaw.co.uk.
---
Asbestos disease diagnosis? Talk to us for advice and support on how to secure compensation.
If you or a loved one have been diagnosed with an asbestos-related disease, we can support you with advice on how to make a claim.
The process will be explained in plain English and with no obligation – our priority is to provide you with the best, expert advice on whether you have a valid case for compensation, and to signpost you to further sources of support.
There are strict time limits applied to making a claim – usually three years from the date of diagnosis. It doesn't matter if the exposure to asbestos took place – as it often does – decades ago, the three year time limit applies to the date of knowledge of diagnosis or date of death.
For further information, visit our How to Make A Compensation Claim page.